Before starting please ensure you have read and understood: Check Before you Start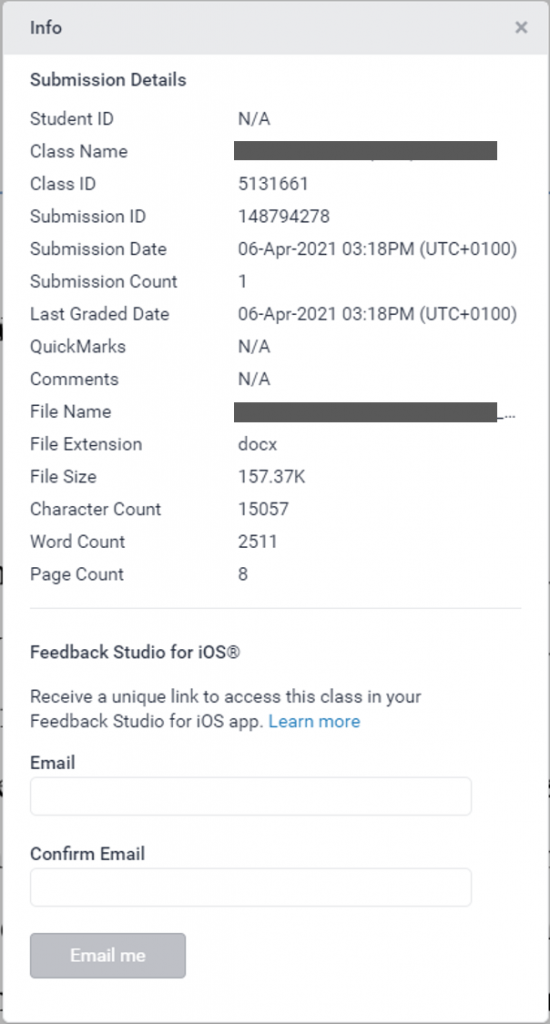 First, download and install the Turnitin Feedback Studio app from the App Store.
When you first launch the app you will be presented with a login screen. Do Not enter your email or password.
Select the Home button on your iPad, to minimise the Turnitin Feedback Studio App and then open the internet browser (e.g. Safari) on your iPad and go to Blackboard by entering learn.canterbury.ac.uk in the address bar.
Log into Blackboard. Once logged in, access the correct module/course board and access Turnitin in the usual way: (Course Tools > Turnitin Assignments) and then select the name of the Turnitin Assignment you wish to mark.
Note: There must be at least one submission made to the Turnitin Assignment.
Open any paper by tapping on the assignment title of one of the submitted papers to view the script in Turnitin's Feedback Studio viewer.
Tap on the Info button, appears as an ( i ), to open the info box. Enter your email address in the fields at the bottom (image left). An email will be sent to your providing a link to Add Class.
Another smaller window will open Class Access Enabled, click OK. You will be taken to the Classes list in the Turnitin App.
7. The name of the Blackboard course (aka Turnitin 'Class') will be shown:

By tapping on the name of the course you will see all of the Turnitin Assignment associated with it: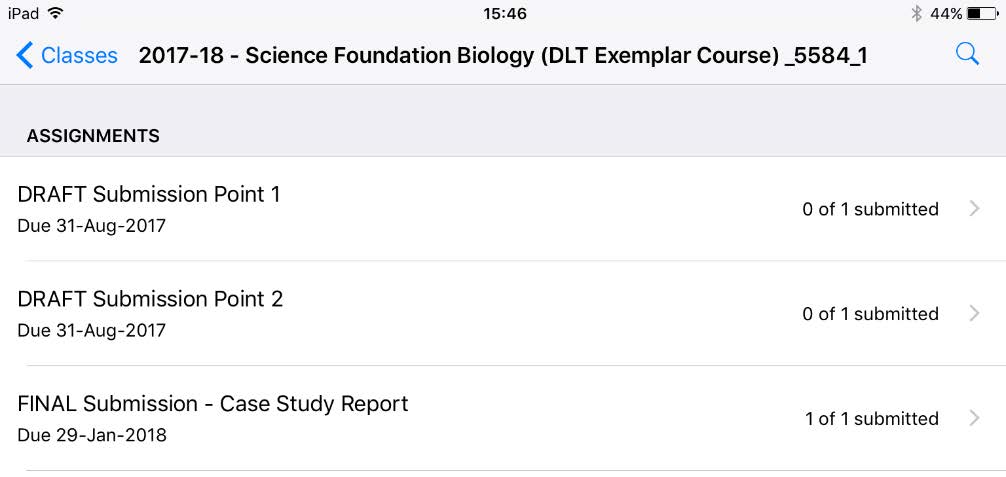 Selecting the title of the Turnitin Assignment will display the submitted student scripts.