All media created using ReCap is protected by the need to be logged in with a CCCU username and password by default. This is in place to avoid media being shared outside of the Institution without the owner's permission. Should you, as the owner of a media item, need to share a recording with an external party (e.g. External Examiner, guest speaker who attended a session) you can disable this feature on an individual basis by doing the following:
open ReCap from any Blackboard site and find the relevant media item in your Manage Media
hover/mouse over the media and click More…
in the media pop-up box, click on the Links tab on the left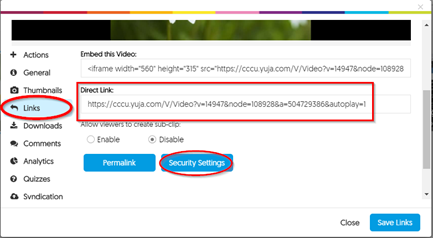 click on Security Settings
click on the box for Password and Authentication Restriction to untick it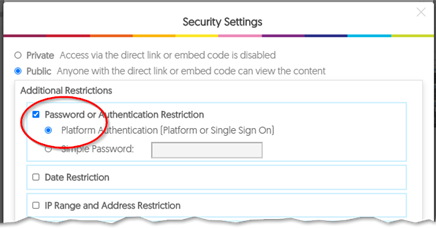 You can now provide a link to your external party that will not prompt them to log in to ReCap. The link can be obtained in the Links area by copying the contents of the Direct Link, the second box down. Provide this link to your external; the media will open for them in a new tab.