Moderators and Presenters (or Participants whilst in a Breakout group) can share content in Collaborate.
Types of content that can be shared
How to Share content
Open the Collaborate panel and select the Share Content icon to view the panel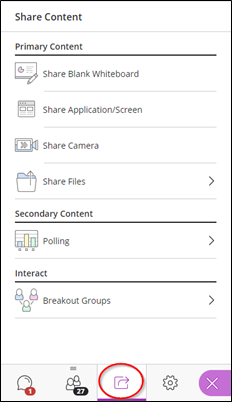 How to Stop Sharing
When you wish to stop sharing select to return to the open Collaborate session. In the Share Content panel select Stop Sharing: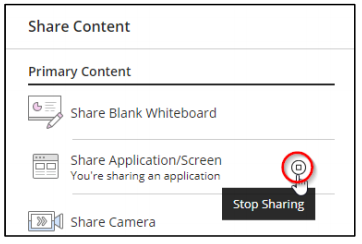 To learn more about sharing content in Collaborate please visit Collaborate's own help resources.