From your ReCap Manage Media area hover your mouse over the relevant thumbnail image and select the Share option from the menu: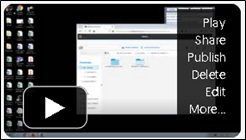 This will open a separate smaller window where you can enter a colleague's email address (internal only) to share the recording plus additional options in regards to access. This is useful for collaborative working.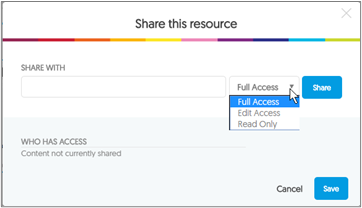 Should you wish to share your recording with externals please see: Sharing ReCap Media with Externals.