ReCap Housekeeping
Access ReCap via any Blackboard Module-level site and go to your 'My Media' area.
Click to highlight the My Media section in the left-hand navigation bar.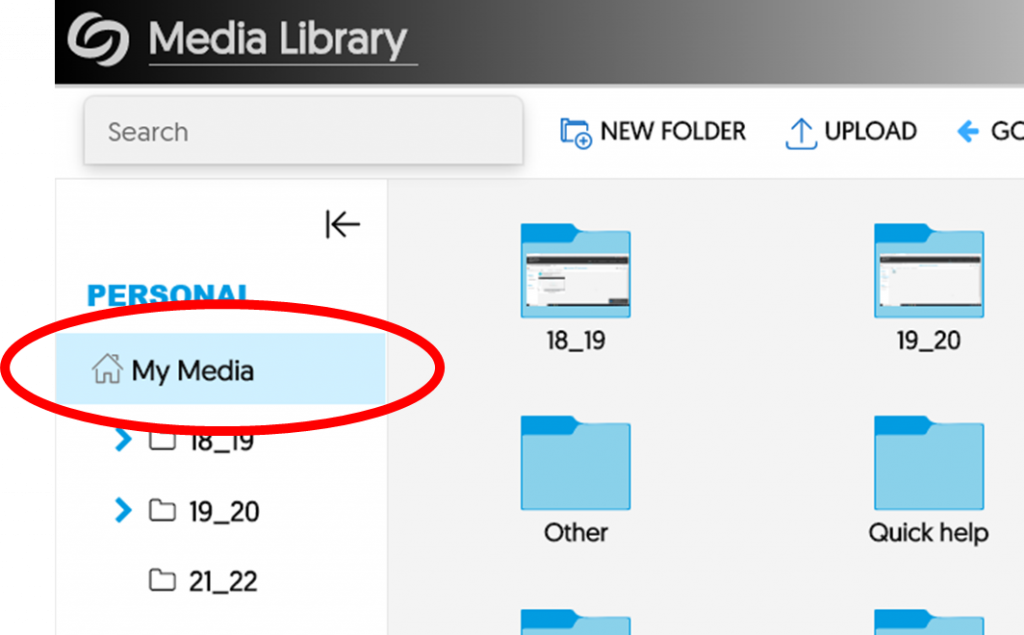 Click in the Search box above the left-hand navigation bar and tick the Restrict Visual Search to Current Folder option from the drop-down menu: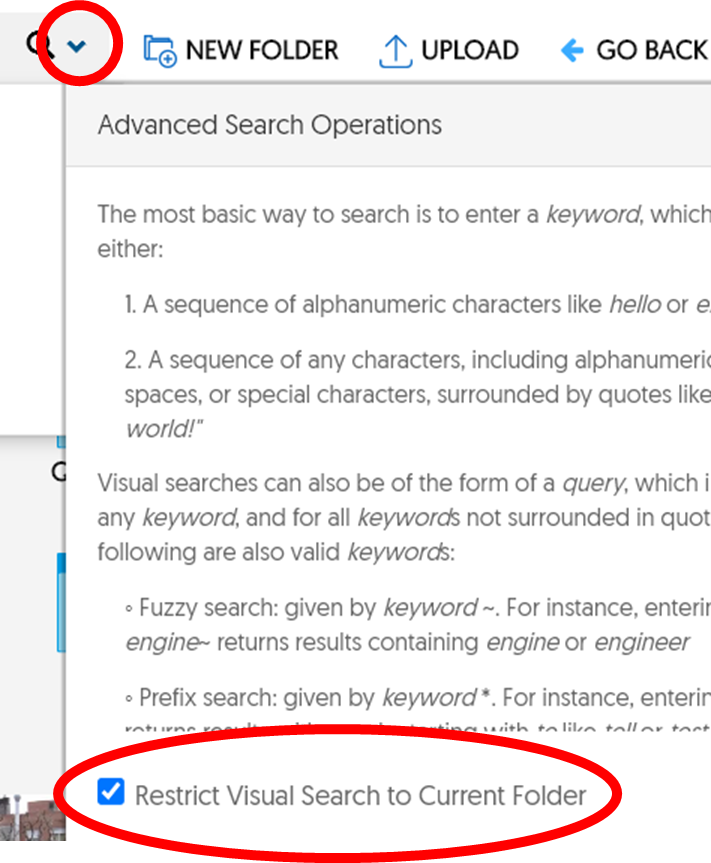 Highlighting My Media and ticking this option ensures you search only your own content and not others' content you have access to view (e.g. shared with you or published to Blackboard sites you have access to).
Type (or copy and paste) tags:FLAGGEDFORREMOVAL into the search box then click the magnifying glass icon:

IMPORTANT: it must be this exact search term. Use the tags: prefix (not flags:). Tags are the way we are flagging content for remail in YuJa, the software that powers ReCap. Without tags: it will search automatically generated captions across all of your content and may match content that has not been flagged for removal. The whole phrase FLAGGEDFORREMOVAL must be used as partial phrases do not work with tags.
Any content flagged for removal will be listed to the right of the navigation bar: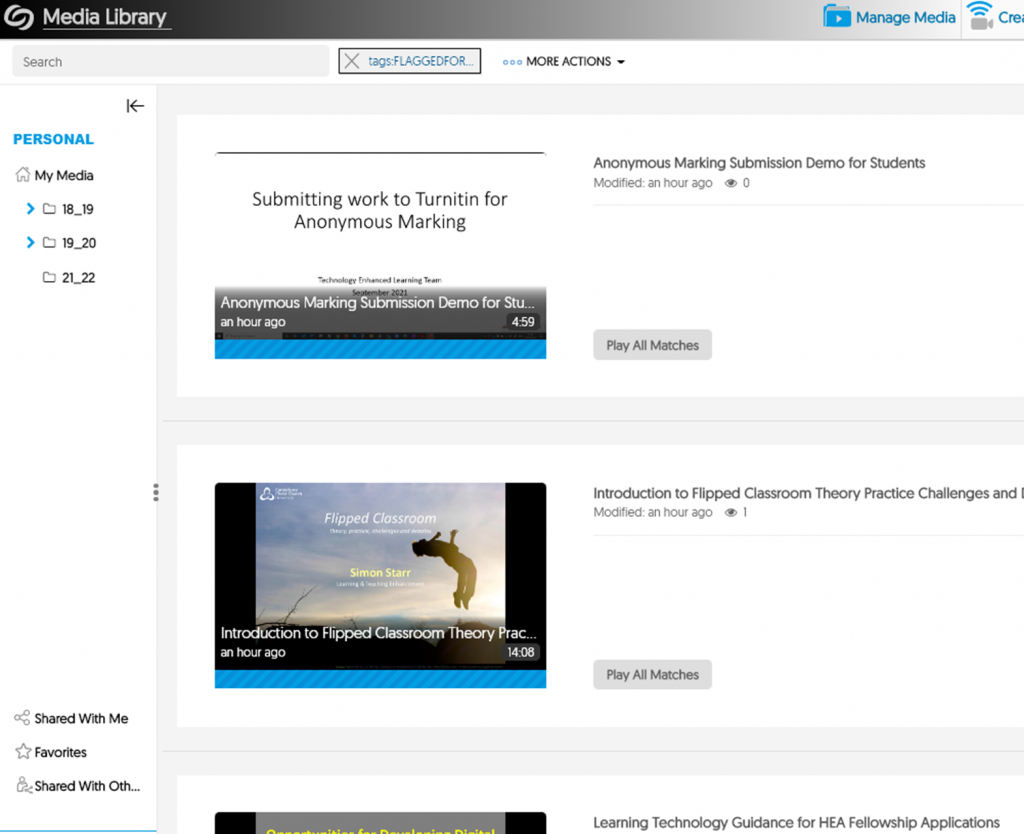 If your search found content you didn't expect, first check if there is a Load More link at the bottom of the search results page:

then check you searched for tags:FLAGGEDFORREMOVAL exactly, and ticked the Restrict Visual Search to Current Folder option from the drop-down menu first. 
Note: to search again you must first clear your previous search by clicking X next to it: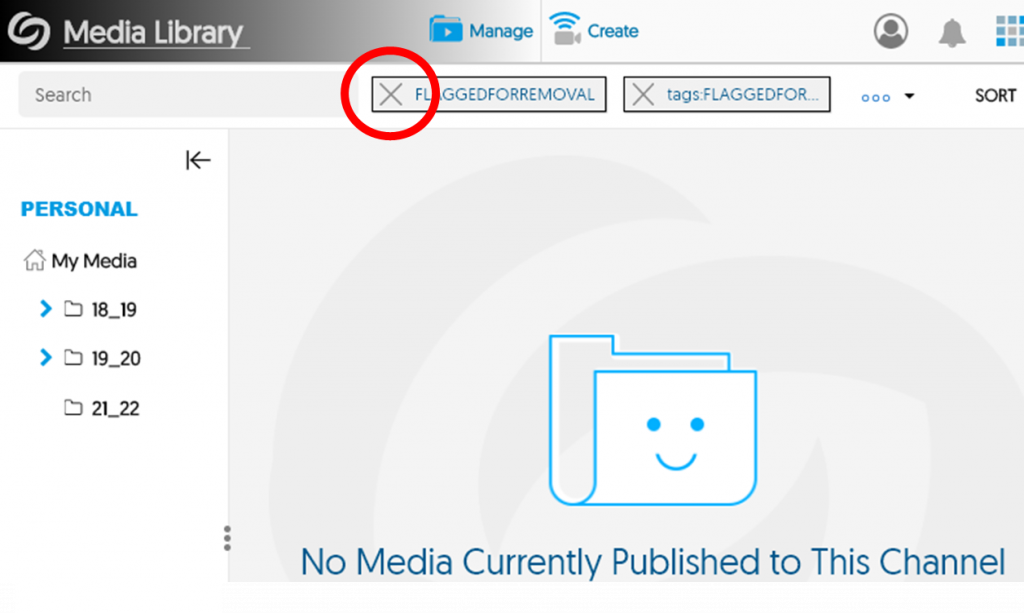 In the example above a subsequent, correct search is 'stacked' after a previous, incorrect search (which didn't include the 'tags:' part), meaning no content flagged for removal is found. Click the X to clear the previous search. If unsure that the list of content flagged for removal the search returns is correct, CCCU Staff can contact their Digital Academic Developer and for KMMS Staff the Digital Education team.