ReCap Housekeeping
You can yourself restore centrally removed content from your My Archive area for up to 6 months, after which it will be permanently deleted. Note: restoring content, although automated, can take up to several hours.
Simply locate the removed contact you want to restore in your My Archive area, hover the cursor over it and click Restore: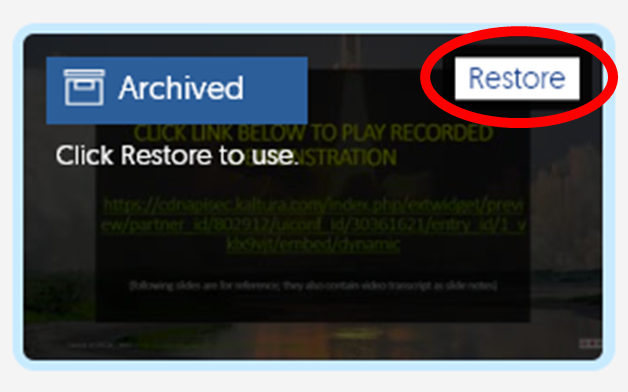 You will receive a confirmation e-mail that your restore request has been received, and another when it has been restored (which can take up to several hours).
Content is restored to a Himalayas Restored folder in your My Media area (Himalayas is the ReCap archive facility):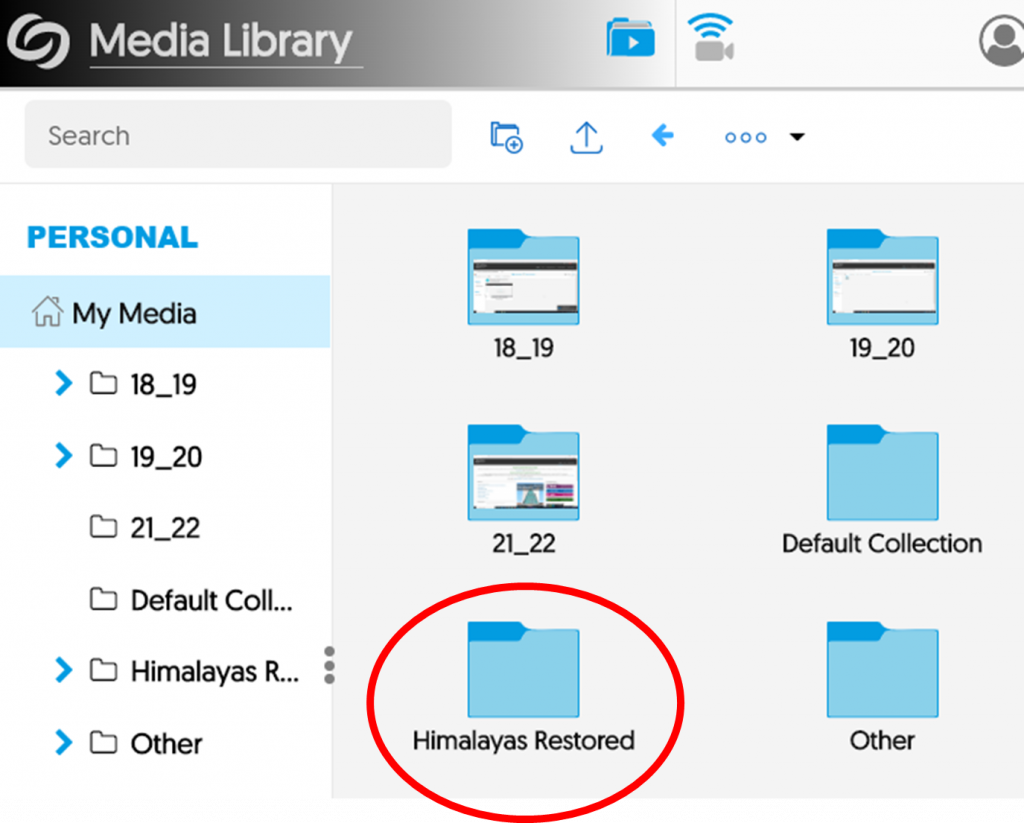 You can move restored content from the Himalayas Restored folder using its More… menu.  Hover the cursor over the content and select More…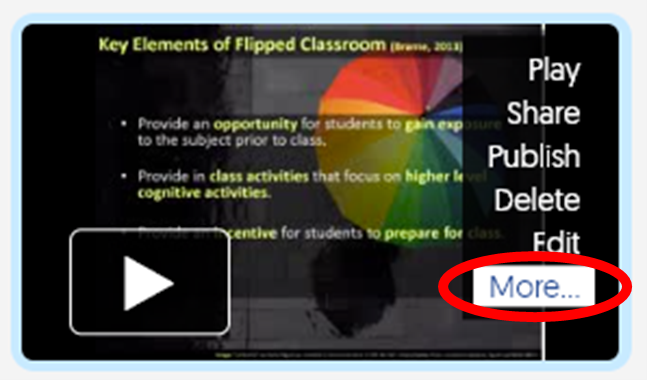 Select Move Media from the Actions menu:
IMPORTANT: You will need to re-publish it as required to any Blackboard sites' ReCap channels. Restored content is immediately playable again for you in your My Media area, also where embedded within the content of a Blackboard site using the ReCap Media Chooser (formerly called the YuJa Media Chooser) before being removed to the archive.