You can see students' submissions to Blackboard Assignments via the Grade Centre in the Control Panel. Click on the exclamation mark icon and select the submission attempt you want to view. Click on the link to embedded ReCap media within the submission to view.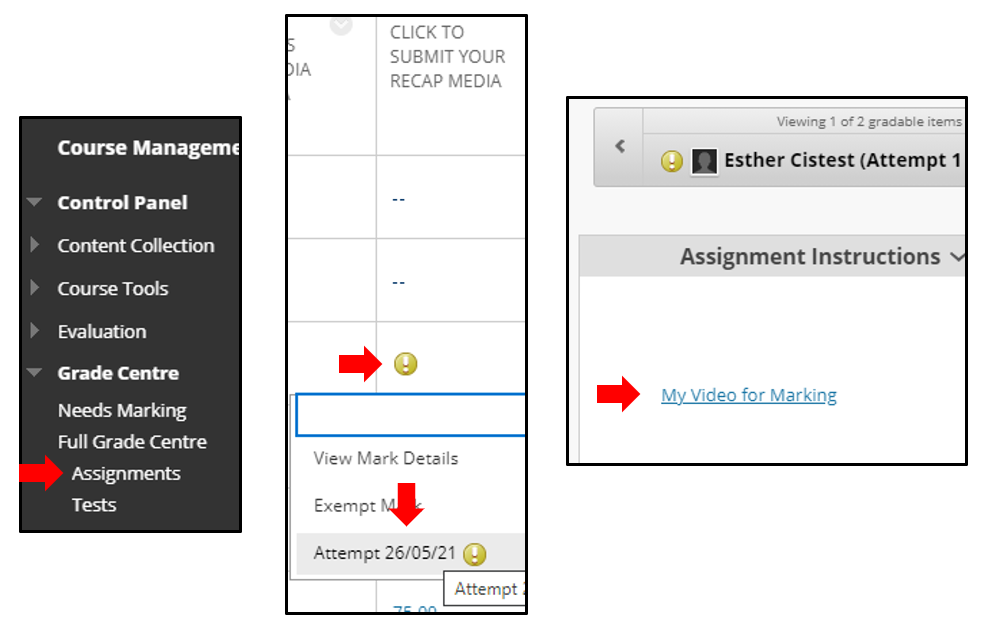 Tip: select the Assignments link to show only Blackboard Assignments and not Turnitin Assignments or other types of Grade Centre column. See the Blackboard Assignments staff guide for more information on accessing submissions, including files attached directly to the submission rather than embedded, how to set the number of submission attempts that can be made and how to clear an incorrect submission.
With the current security settings in Blackboard only a link will show, not a 'thumbnail' of the embedded media. Click on the link to play the media. We are hoping to enable direct playback within the Blackboard Assignment with a future Blackboard update.
Newly uploaded media needs to be processed by ReCap before it can be played. You will see the 'YuJa' icon (shown below) while it is being processed.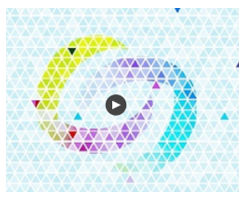 Students are aware it can be embedded in the Blackboard Assignment and submitted at this point and that markers will be able to play after ReCap has finished processing the media.
Contact the IT Service Desk if you find it is still not playable after an hour or two.
Adding and releasing marks and feedback
This is done in the standard way for any Blackboard Assignment submission, whether or not ReCap is embedded, as summarised in the diagram below (note need to click on the small down arrow under the mark open the feedback area).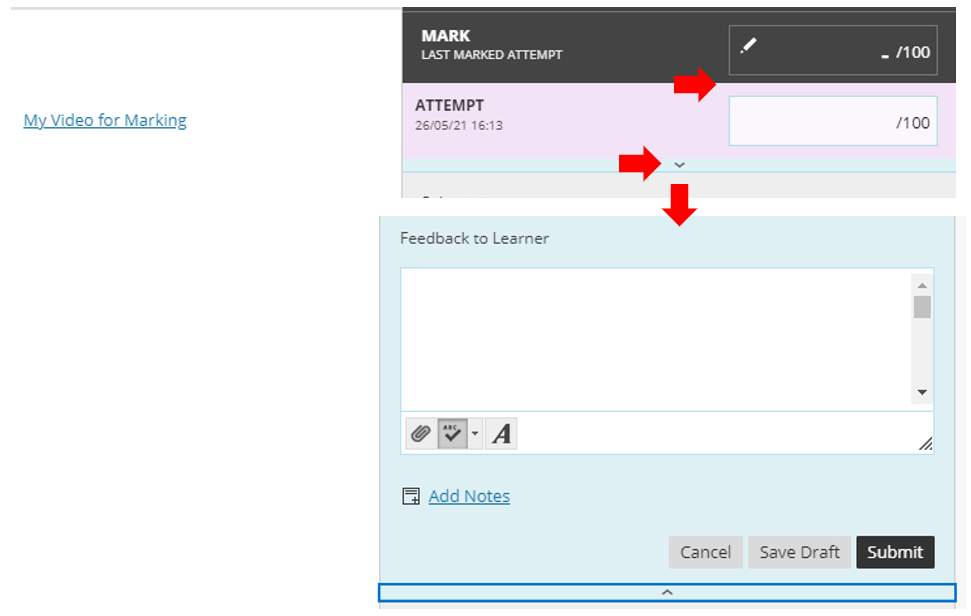 See the Blackboard Assignments staff guide for instructions on releasing feedback, noting particularly the need to ensure the Grade Centre column is set as not visible to students until you are ready to release feedback.