From your ReCap Manage Media area hover your mouse over the relevant thumbnail image and select the Publish option from the menu: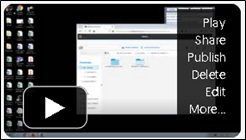 Selecting Publish, opens another smaller window where you can select where to publish the recording.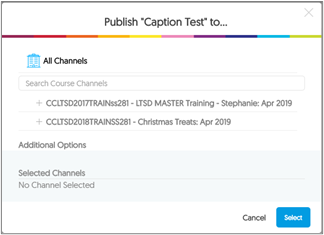 The list under All Channels displays the list of Blackboards (referred to as Channels) you have access to.  If you have many, use the Search Media Channels to locate the desired Blackboard. Select the Blackboard site where you would like the recording to be published to, and then click on Select.
Note: The list displayed under All Channels may not display ALL the Blackboards you are an instructor on, this will be because either ReCap has not been added or accessed from that particular Blackboard. Simply open that Blackboard and select the ReCap link.