If you would like to share your recording with others, but wish to add a level of protection you can add a Password. Then simply share the link to the recording together with the password to those that you would like to share the recording with.
From your Manage Media screen, locate the recording you wish to Password Protect. Hovering over the thumbnail of the recording select the More option from the side menu: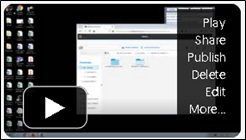 From the More window that opens select Links from the left-hand menu and then select Security Settings: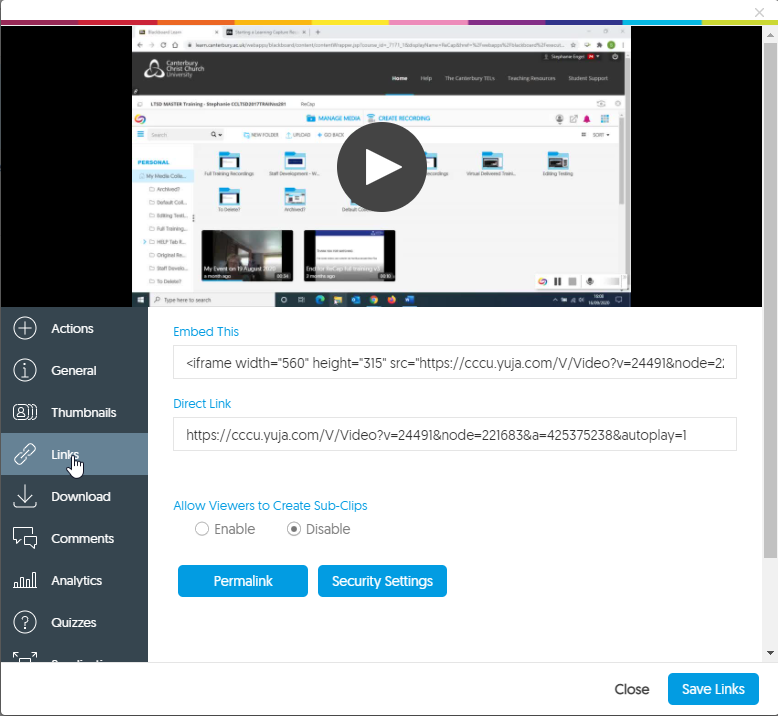 Within the Security Settings window that displays, ensure that Public is selected together with a check in the Password or Authentication Restriction field. Select Simple Password and enter a password that you can then share with those individuals who you wish to have access.