A Padlet app is available for most mobile devices / operating systems – search for "Padlet" in your app store and download the app for free.
Make sure you have already created a CCCU Padlet account as the first time you use the app you will be asked to log in and there is a specific way to do this using the University's full licence (called 'Backpack'):
on launch, choose Log in
at the bottom of the next page choose the option for Backpack or Briefcase user? Log in here (this is the name of Padlet's subscription service that the University is part of to make use of its full features)
when prompted to enter your domain enter CCCU and choose Continue
finally, choose Continue with Microsoft to be taken to the University's standard login page and enter your University credentials [username]@canterbury.ac.uk (e.g. abc10@canterbury.ac.uk) and password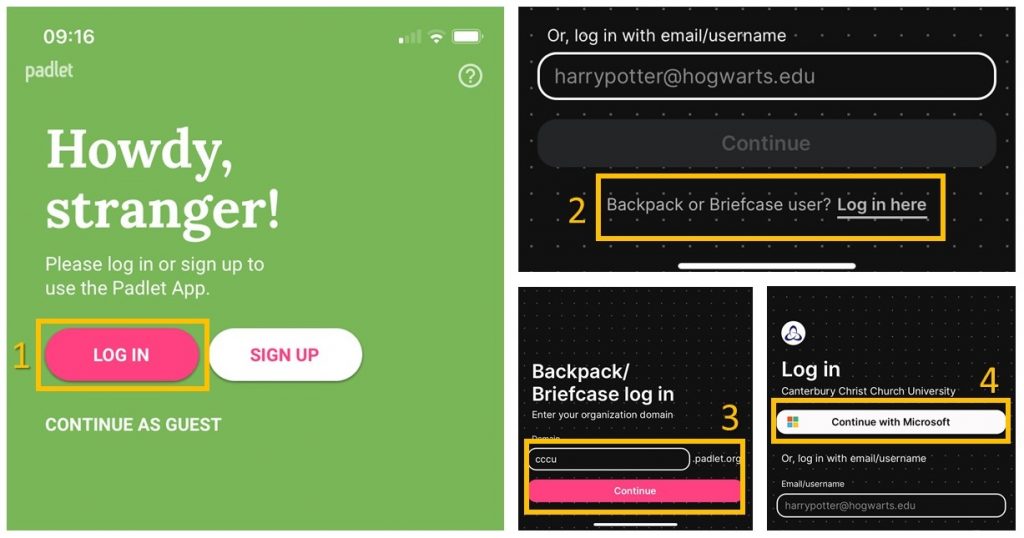 You will only need to do this once, unless you choose to logout of the app in the future.
Note: if you experience an issue logging in with the app on an Android device, please delete and reinstall the app.