ReCap
The Annotation Toolbar is integrated into the Software Capture application. The Annotation Toolbar provides the ability to perform time-synchronized on-screen annotations, highlights, and freehand sketches.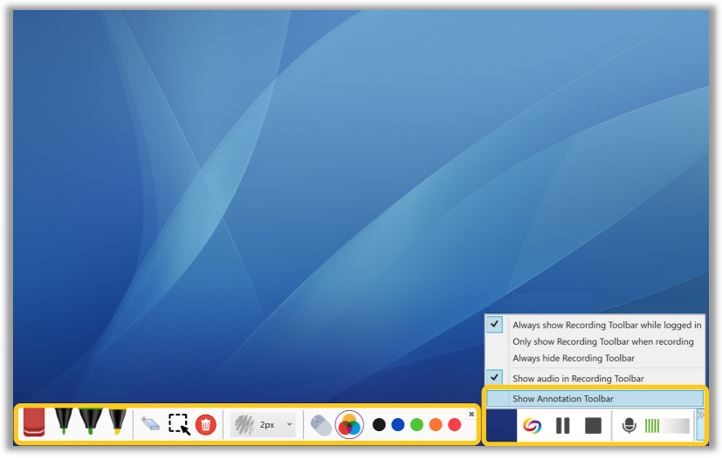 More – Using the Annotation Toolbar in Software Capture
Ability to Blur the Recording Toolbar Within the Final Video
A pair of features with the Software Capture for PC application in conjunction with the Video Editor now provides the ability to blur the Recording Toolbar on the screen it was recorded on.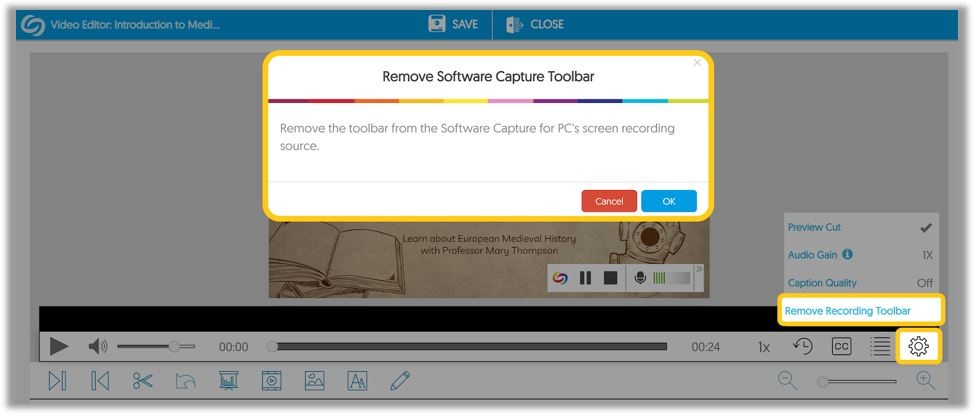 See 'Blurring the Recording Toolbar within the final video'.