Users can be made 'unavailable' on a Blackboard course by an Instructor. Once a user is 'unavailable' they will no longer see the given course in their 'My Courses' list on the Blackboard Home page and will not be able to access the course; however their assessment data, submissions, and contributions to the course will remain in tact for the Instructors on the course because the user has not been removed.
Open the relevant Blackboard course and scroll down to the Control Panel
Choose Users and Groups > Users
Find the relevant user and click on the drop-down arrow to the right of their username to open a sub-menu and select Change User's Availability in Course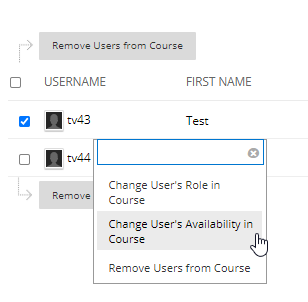 From the Role and Availability screen that opens, change the Available (this course only) option to NO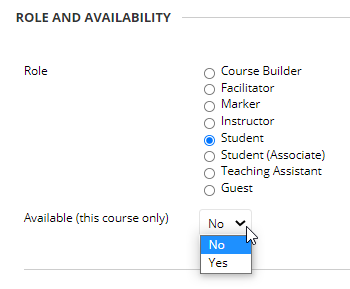 Select Submit to make that selected user unavailable.
To check that a user is unavailable, return to the Users page, locate the individual user and look at the Availability column. No indicates that the user is no longer available on this course and can no longer access it.