Once you have created your CCCU Padlet account
Go to cccu.padlet.org or select the Padlet link from your Blackboard Institution page, under Additional Technology and IT Services.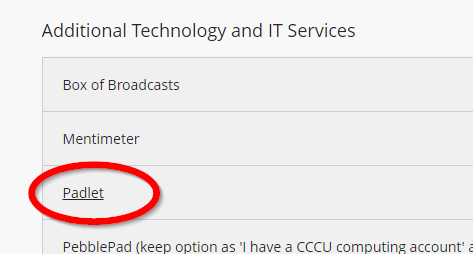 If you have already signed in to Blackboard then you will be automatically directed to your CCCU Padlet dashboard
If you are wanting to Post or add a Comment to a Padlet that you have been given access to via a link but have not signed in, your Post or Comment will be anonymous. However, you can log in at any point by
Selecting the Log In from the top right-hand corner of the Padlet wall

Select to Log in with Microsoft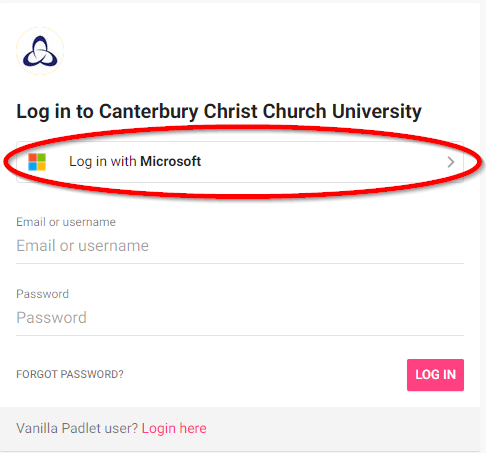 Follow the steps to log in with your CCCU email and password and MS authenticator
Your Post and Comments will now display with your name.
If you prefer your Posts or Comments to remain anonymous then do not log in.