There may be occasions where a module Blackboard has not been created using the University Template, in which case you will need to set up the Turnitin Assignments and Assessment Folders structure as per the University Requirements.
If not already present add a new content area to your Blackboard menu named 'Assessments'.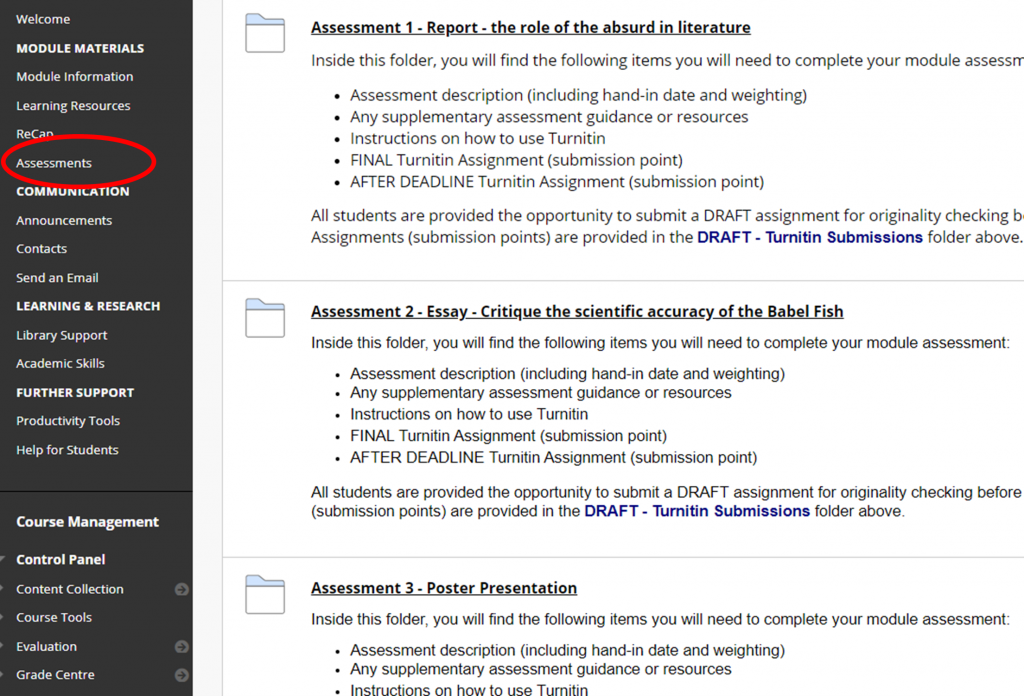 2. Within the Assessments content area create separate folders labelled;
DRAFT Turnitin Submissions
Assessment 1 – followed by name of Assignment
Assessment 2 – followed by name of Assignment (if required)
Reassessment
Depending on the number of parts that are being assessed in the module depends on the number of Assessment folders that will need to be created. If you are unsure on how to create folders in Blackboard please see Create a Folder in Blackboard guidance. Each folder should have a description of the content, see above image.
3. Once the folders have been created, open each in turn to add the Turnitin Assignment(s)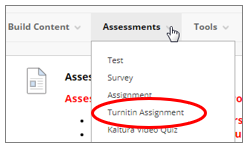 Ensure EDIT MODE is ON
Click Assessments
Select Turnitin Assignment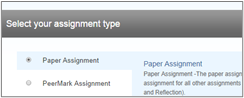 From the Assignment window
Select Paper Assignment
Select Next Step

4. Select from the list below for the set up steps depending on which Turnitin Assignment you wish to create: