There are a few ways to create a new post on a Padlet;
1. Select or tap on the big pink (+) icon at the bottom right-hand corner of your Padlet.
2. Double click (web) or double tap (mobile/tablet) anywhere on your on your Padlet.
Both these methods will open a blank text box: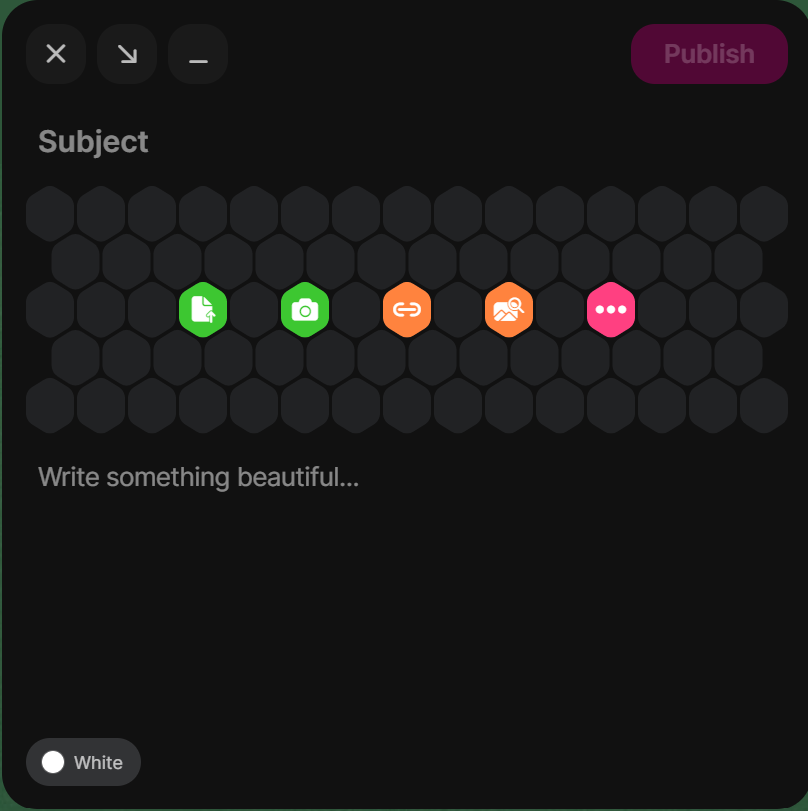 3. In addition you can also copy and paste (web only) directly onto the Padlet. As long as the Padlet window is open and selected, you can paste any link onto a Padlet and a new post will appear.
4. Drag and drop

There are a number of different file types that can be posted on to your Padlet. A grid in the editor of each post has the most commonly used available as quick links (Upload, Take Photo, Link, Image Search, More), or clicking on … (or anywhere on the black/blank tiles will open the full menu of file type options: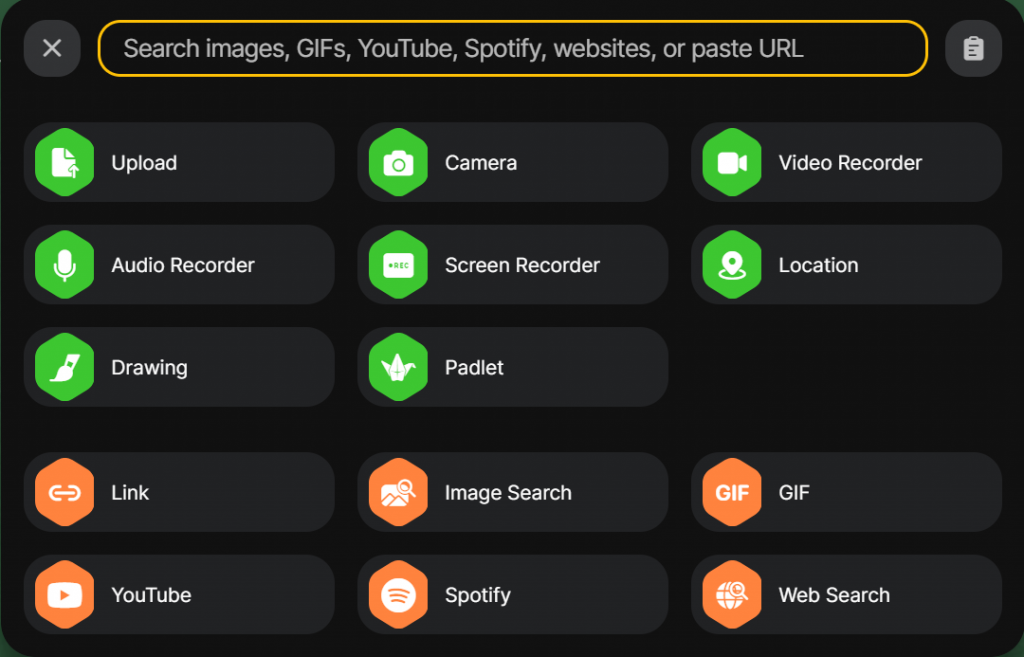 Find out more about the Padlet Post composer on the Padlet Blog.