Blackboard Assignments
From within the Blackboard course site ensure EDIT mode is on:
From the Control Panel
Select Grade Centre
Select Full Grade Centre
Select the drop-down arrow next to the Assignment Title
Select Assignment File Download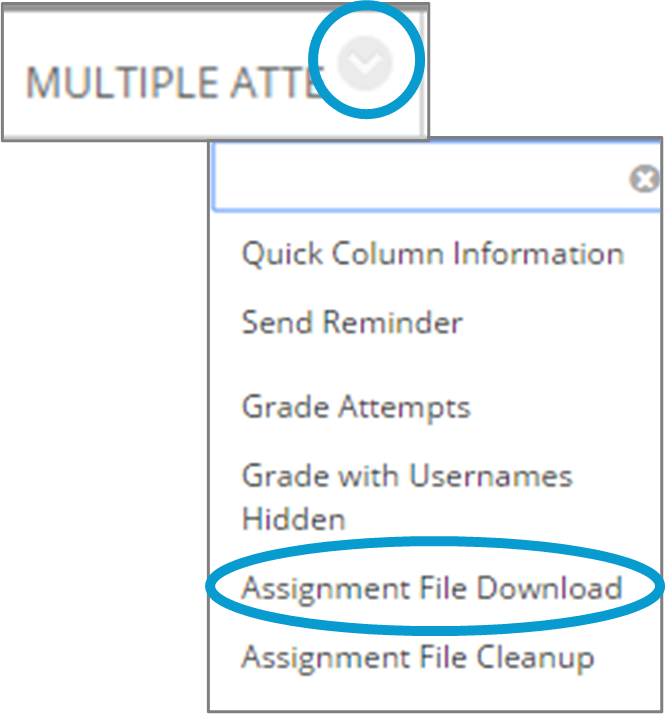 The Download Assignment window will open: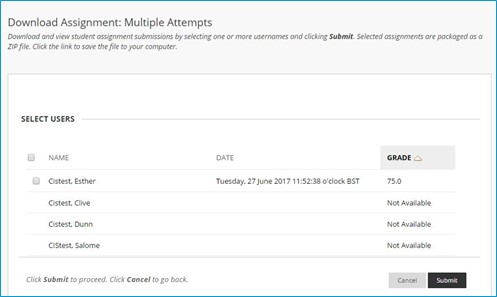 Select the students whose assignments you want to download (you can select all students by checking the box next to Name).
Select if you want to download only each students' Last attempt or All attempts
Click Submit.
All of the files submitted for that assignment will be packaged in a .zip file and the following message will appear:

Right-click on the Download assignments nowlink
Select Save link as…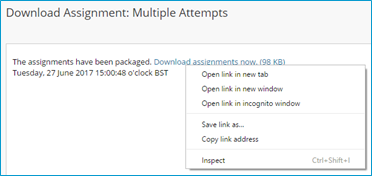 Save the file to the required location.
Open the downloaded .zip file to ensure the contents contain all the submitted scripts.