When Grade Centre columns are visible, the students' marks are released as soon as you have entered them. Students will only see their own marks, not each other's. You cannot release marks to some students but not others.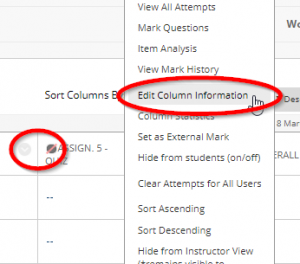 Each Grade Centre column settings can be changed through the Edit Column Information using the drop-down menu next to the column name.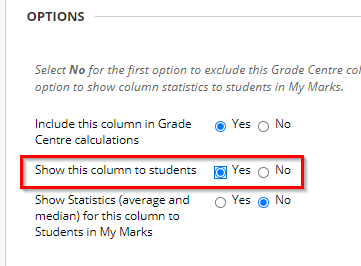 From the Edit Column screen, scroll down to the bottom of the page to the Options area.
Select Yes to Show this Column to Students, or No to hide it.
If you have selected No, an icon will appear at the top of the
column. This indicates that it will be 'hidden' from students.

It is recommended that all the columns are set to NO initially, and then changed to Yes – Show This Column to Students as and when you want the marks released for each individual assessment or assignment