When you have finished, select the Stop icon from the toolbar.

If on campus you could alternatively press and hold the podium light until it changes from green to clear.
A further window will open informing you that your session has ended and prompting you to save it.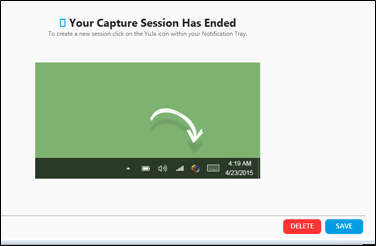 Click on Save if you wish to keep the recording or Delete to delete the recording.