If your module Blackboard is using the University template then the Assessment folders and Turnitin Assignments will already be set up, in which case you will only need to 'Edit' certain settings.
Within the Assessments section of your module Blackboard site, select the link for each folder in turn. Within each folder, scroll down the screen to locate the pre-created Turnitin Assignments.
The example below displays content in the Assessment 1 folder, however, you will need to do this for each folder. Ensure that Edit Mode is: ON.
Select the drop-down arrow next to the Turnitin Assignment title and select Edit.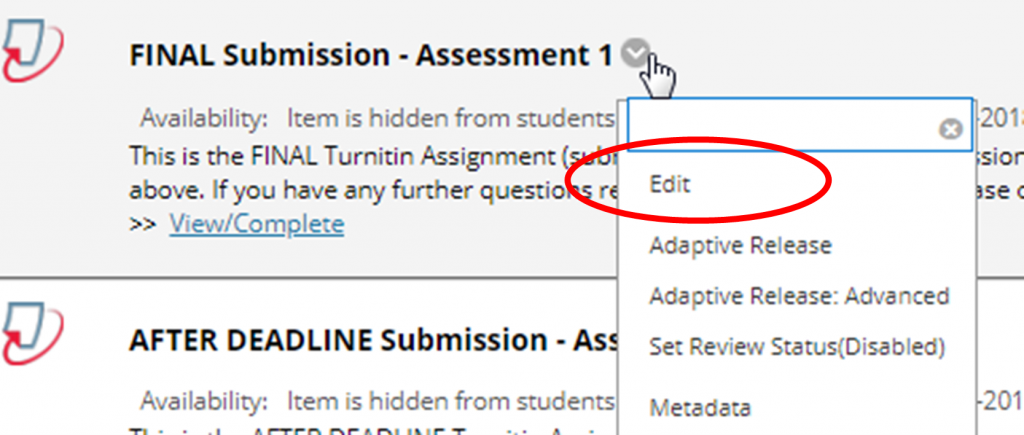 Select from the list below for the set up options depending on which Turnitin Assignment you are editing: