Downloading Feedback and Mark history
Blackboard Assignments
Once the students' submissions have been downloaded, the feedback and grades will also need downloading and archiving.
From the Control Panel
Select Grade Centre
Select Full Grade Centre
Select the drop-down arrow next to Reports
Select View Mark History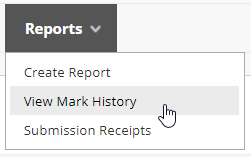 The Mark History window will open displaying the Assignment name(s), user names, the grades or if an attempt was cleared and the feedback in the comments column: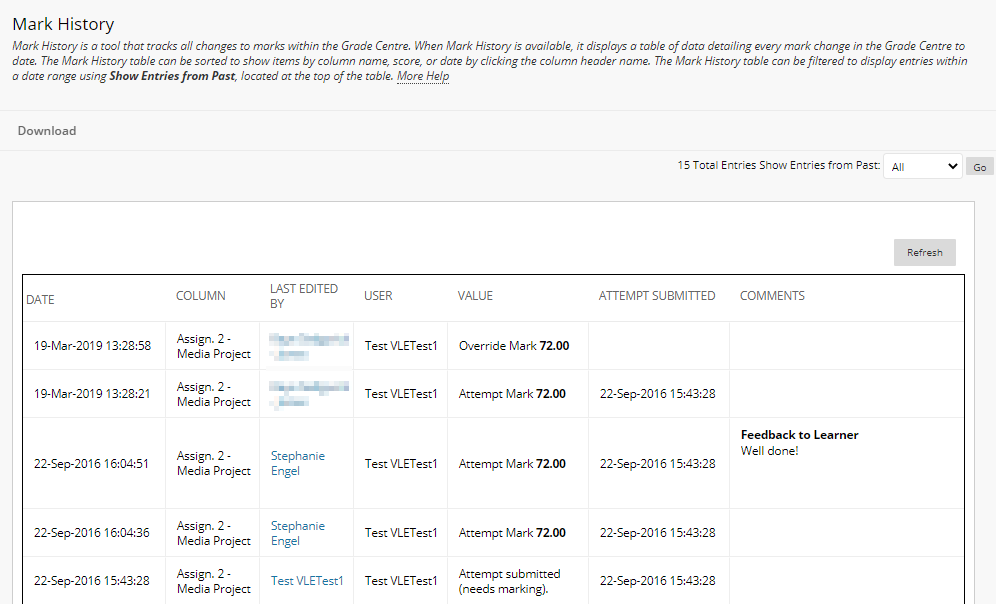 Note: This will not show any extra files the tutor may have uploaded as an attachment providing additional feedback to a student. It is the responsibility of the tutor to download and save any such documents they may have attached to a student's feedback.
From the Mark History window select Download
From the Options window that displays, for ease select: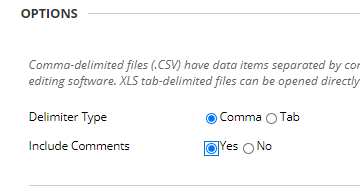 Delimited Type = Comma
Include comments = Yes
Select Submit
The following window will appear: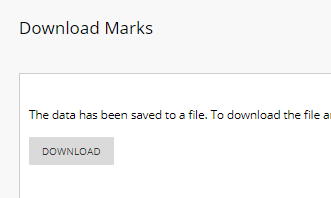 Select Download and then select OK to return to the Mark History window.
Once the file is downloaded it can be opened as an Excel spreadsheet. Check that all entries have downloaded correctly and then save this to the required location.