Although not a requirement, it may be useful to download the Similarity/Originality report for certain students' scripts. Unfortunately it is not as simple as downloading submitted scripts and e-feedback.
Navigate to the Turnitin Assignment Inbox, select to open and view the script that you wish to download the similarity report for.
In the Feedback Studio window ensure that the Similarity option is selected from the layers;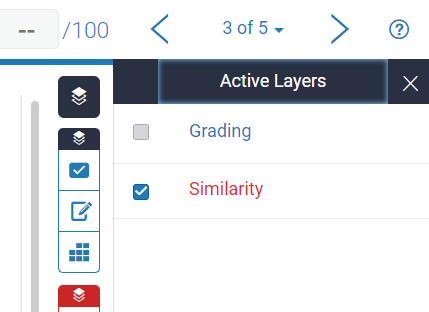 Select the Download icon from the menu and from the window that opens select Current View: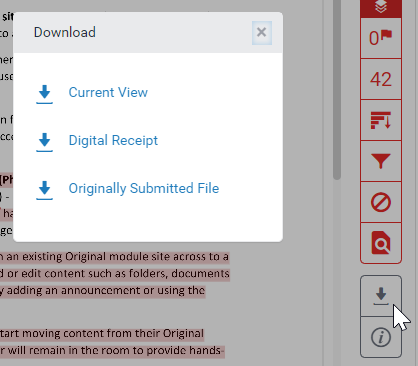 Repeat the steps for each script you wish to download the Similarity for and save to archive.