From your ReCap Manage Media area hover your mouse over the relevant thumbnail image and select the Delete option from the menu: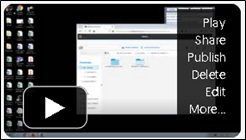 Selecting Delete, opens the Move to Recycle Bin window prompting you to enter the text 'Confirm' to confirm you are sure you wish to delete this media. This is case sensitive.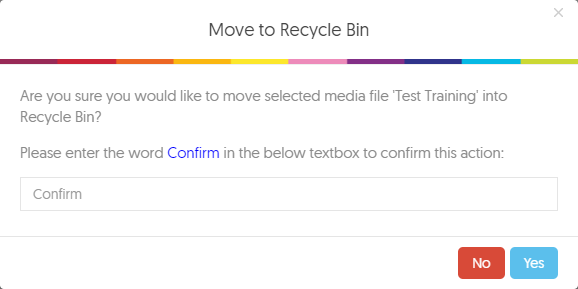 Enter the required text and then select Yes. The recording will be removed from your Manage Media are and moved to your recycle bin.
Note: Although the recording is removed from your Manage Media area it will remain in any 'Channels' you had published it to for a further 90 days.
To permanently delete the recording go to your Recycle Bin.