It is recommended that you create yourself a folder structure before creating any recordings. This will help you store and then find your recordings quicker and more easily in future.
Within the ReCap media window select the Manage Media link at the top of the screen and select New Folder.
The Create a new folder window will open, prompting you to enter a name for the folder.
Enter a meaningful name and select Save.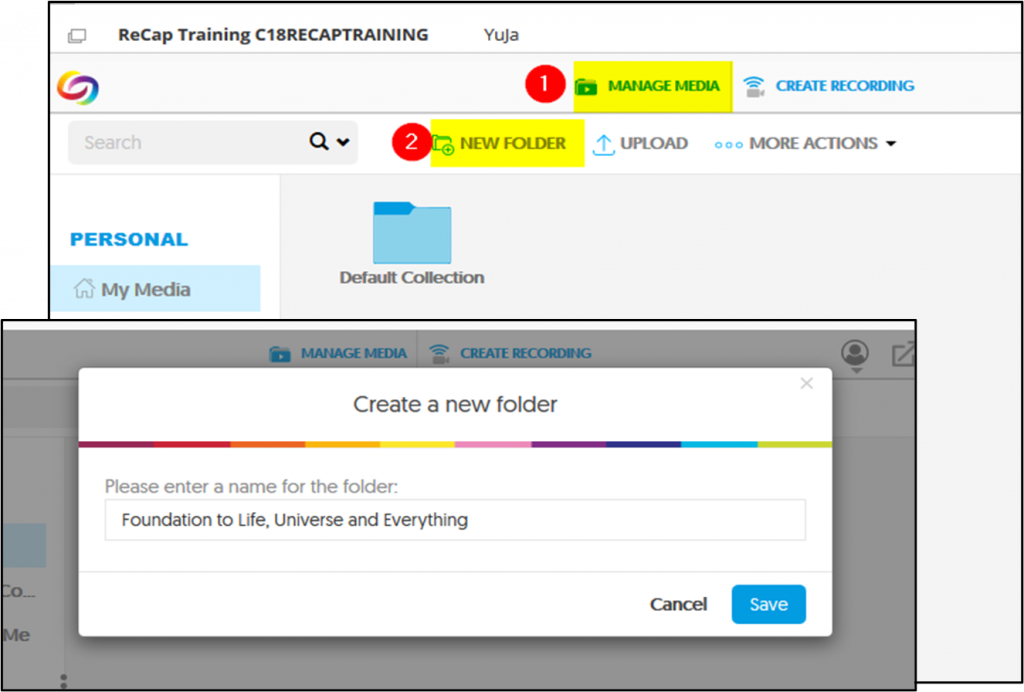 Your new folder will appear next to the 'Default Collection' folder already there, as well as appear in the folder list on the left-hand side under your My Media in the Personal section.