From within the Blackboard course where you want the Assignment to appear, access the relevant content area within the course board.
With Edit Mode ON
Select Assessments drop-down
Select Assignment
The Create Assignment window will display.
Enter a Name for the assignment. This name will appear as the title of the assignment in the content area, so ensure that it is descriptive.
Enter any Instructions that the students need to follow when submitting their assignment.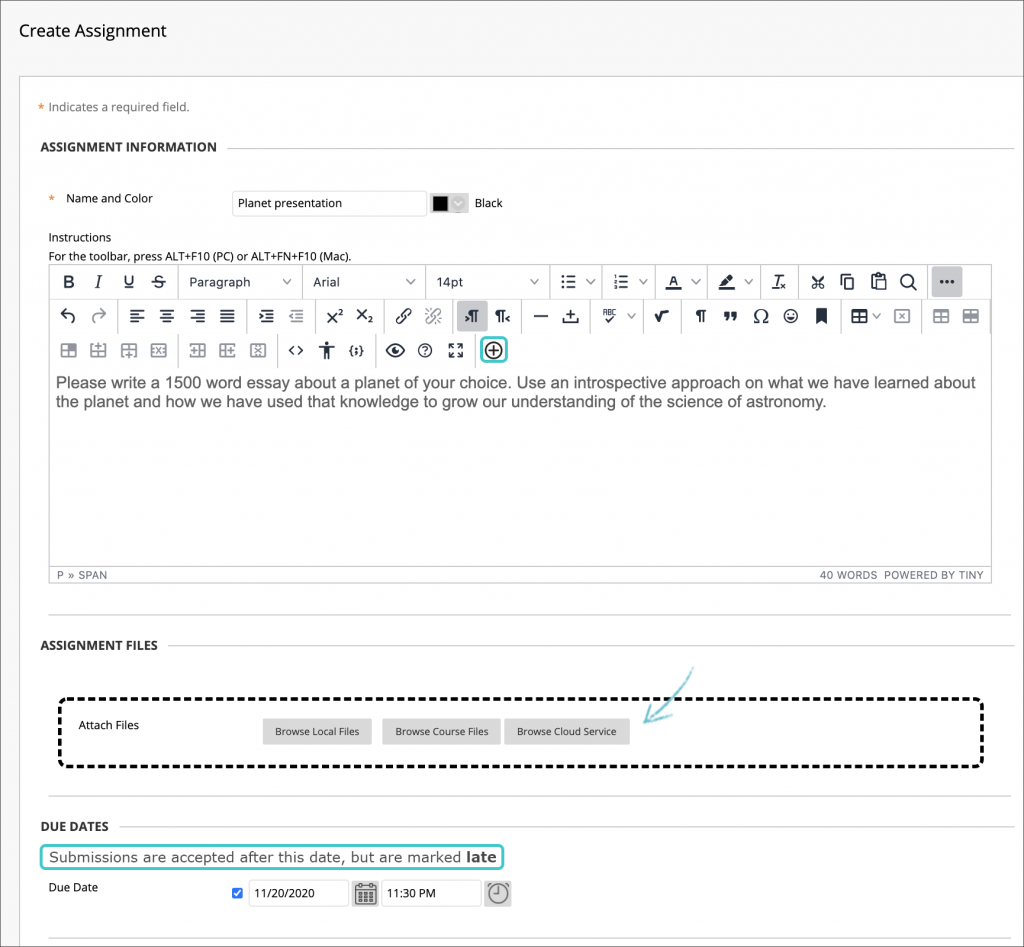 You can attach files to the assignment in the same way as for other content items in Blackboard.
If work needs to be submitted by a certain date, select the Due Date option. Blackboard Assignments will automatically accept late submissions and similar to Turnitin, will show if a student submitted work late.
In the Grading section enter the maximum number of Points Possible.
Optionally add a Rubrics. Expand the sections to make selections such as anonymous grading, how the grade is displayed, and the number of attempts. You can allow more than one attempt on an assignment.
Make the assignment available when you're ready for students to access it. Select the appropriate options for availability, tracking, and display dates. Display dates don't affect an assignment's availability, only when it appears.
Select Submit.