Clearing a Submission
Blackboard Assignment
From the Grade Centre find the column for the Assignment and select the student row and then select the drop-down arrow to display the menu.
Select to View Mark Details: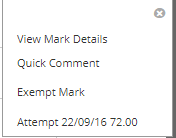 To remove a student's submission entirely, select Clear Attempt.
Warning: This will remove the student's document from Blackboard, and you will no longer be able to access it. This should be used in situations where the student submitted the wrong document.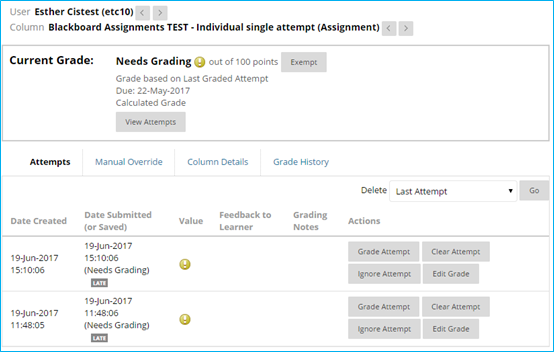 An alternative option is to simply allow the student to submit again.  To do this, select the Allow Additional Attempt at the bottom of the mark details window, which will allow the student to select the Assignment link again and submit another document.