All modules and courses created prior to 2022/23 have the Blackboard 'Original' look-and-feel and used an older version of Turnitin called the "Blackboard Basic Building Block". This method of setting up Turnitin Assignments will no longer be possible from late October 2022.
If you need to set up Turnitin Assignments (submission points) in Blackboard 'Original' modules and courses for trail and progress students or where the module or course has a longer period of study, the new Turnitin LTI version will be available to use on the Blackboard 'Original' modules and courses and can be set up in the following way:
Within your Original Blackboard site navigate to the Assessments area and relevant sub-folder
Select Build Content and from the drop-down menu select Turnitin [2022-23 onwards]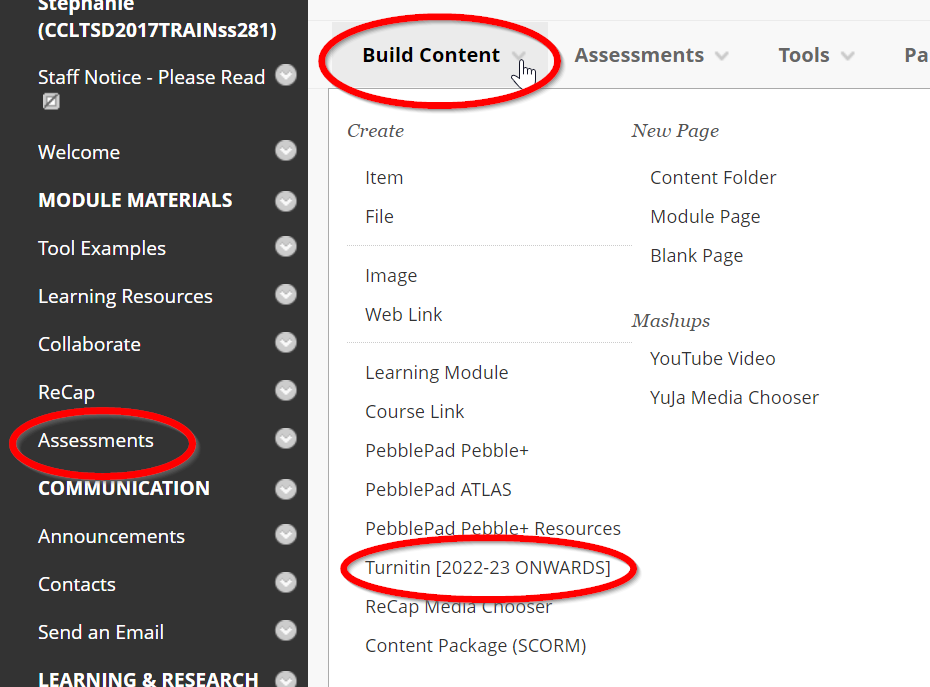 You can now follow the guidance given for setting up Turnitin Assignments in Blackboard Ultra as the steps are the same.