Once your recording has fully processed, from your Manage Media library hover your mouse over the thumbnail image.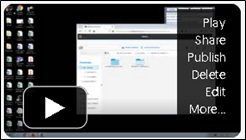 A play icon will appear together with a list of further options.
More…option from the menu:
This will open the Media Details Panel providing access to a range of media management options for individual media files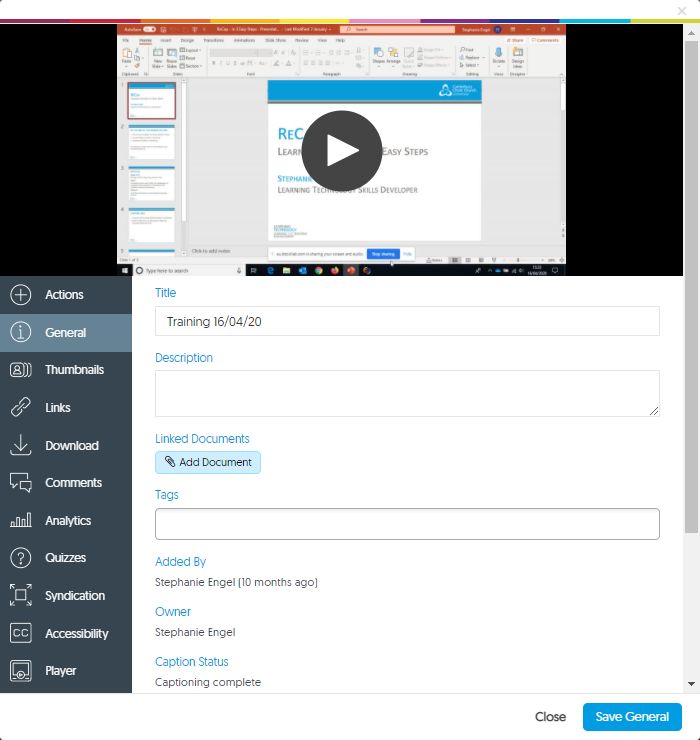 For a complete overview of each of the Media Details Panel options please see: Overview of Media Details, this link will take you to YuJa's own support resources.