ReCap can be accessed by staff and students on and off-campus through Blackboard using a supported browser. Please ensure Third-Party Cookies are enabled:
Guidance to enable Third-Party cookies for non-mobile
Guidance to enable Third-Party Cookies for mobile Safari
Log in to the PC
Launch Blackboard using Chrome
Open the required module / course
Select the ReCap link from the menu on the left
[If this link is not present on your site it will need to be added – please request this via the IT Service Desk]
This will open your ReCap media window: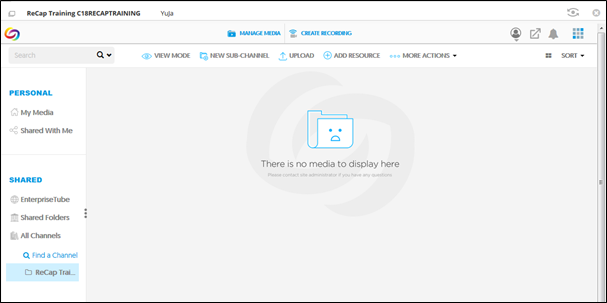 It is recommended that you create yourself a folder structure before creating any recordings. This will help you store and then find your recordings quicker and more easily in future.