To be in a room with a group of strong and powerful women with like-minded views and passions is an amazing thing. It fosters and immediate sense of solidarity within a safe environment for each and every woman to come forward with their own thoughts and opinions. This was exactly the case on 8th March, International Women's Day, when I attended a poetry workshop for female staff and students designed to respond to WHOLE EARTH? – an outdoor exhibition about our current and future environmental needs, which had been shown on campus recently. It was a wonderful feeling, sharing a room with such an array of women from all walks of life. I would previously have said that poetry was not for me, but I was definitely wrong.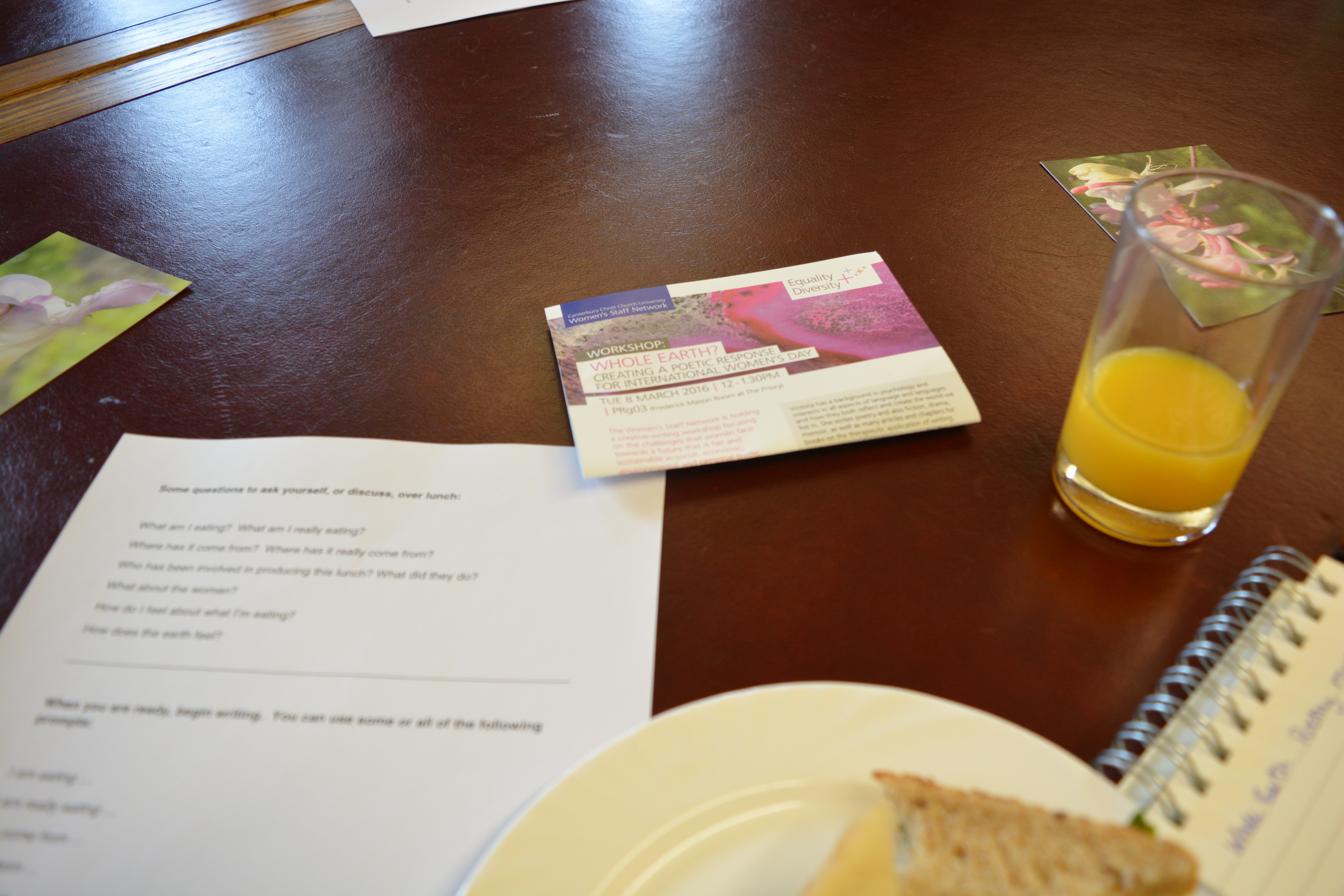 We started off the workshop with a guide sheet that gave us cues for our own creativity, to help tap into our own thoughts and feelings. Initially we focused on the food that we eat, where it comes from, how it is grown, or produced, how it gets onto our plates! The results were moving; the emotion in the room was almost tangible. Several women were moved to tears and it was eye-opening to see what sustainability meant to so many people. Tasks such as interpreting a poem and expressing what the word sustainability means to us by using an acrostic – where you write a word or sentence beginning with the letters of that word – were surprisingly inspirational. Here is what I wrote for 'SUSTAINABILITY':
Synthetic colouring stains my skin,
Under My bones,
Stocks are placed on my limbs,
Tainted by their wanting,
Aimlessly I look around,
Inside out I am torn,
Nothing tastes as good as fresh,
And nothing feels as good as new breath,
Before Man there was a Woman.
Inside of me she cried,
Like a child she looks around,
In search of brand new eyes,
To feel, to touch, to eat, to never ever waste,
Yearning for new hands, to feel the world again.
I have to admit; sharing the words I had written filled me with a kind of creative passion I had never felt before. The emotion was shocking – I never knew I felt so deeply about the issues that were raised. Then it occurred to me, perhaps all of us have these passions and feelings; we just need a medium to let them out, as was demonstrated in the group poem we all wrote a line for at the end of the session.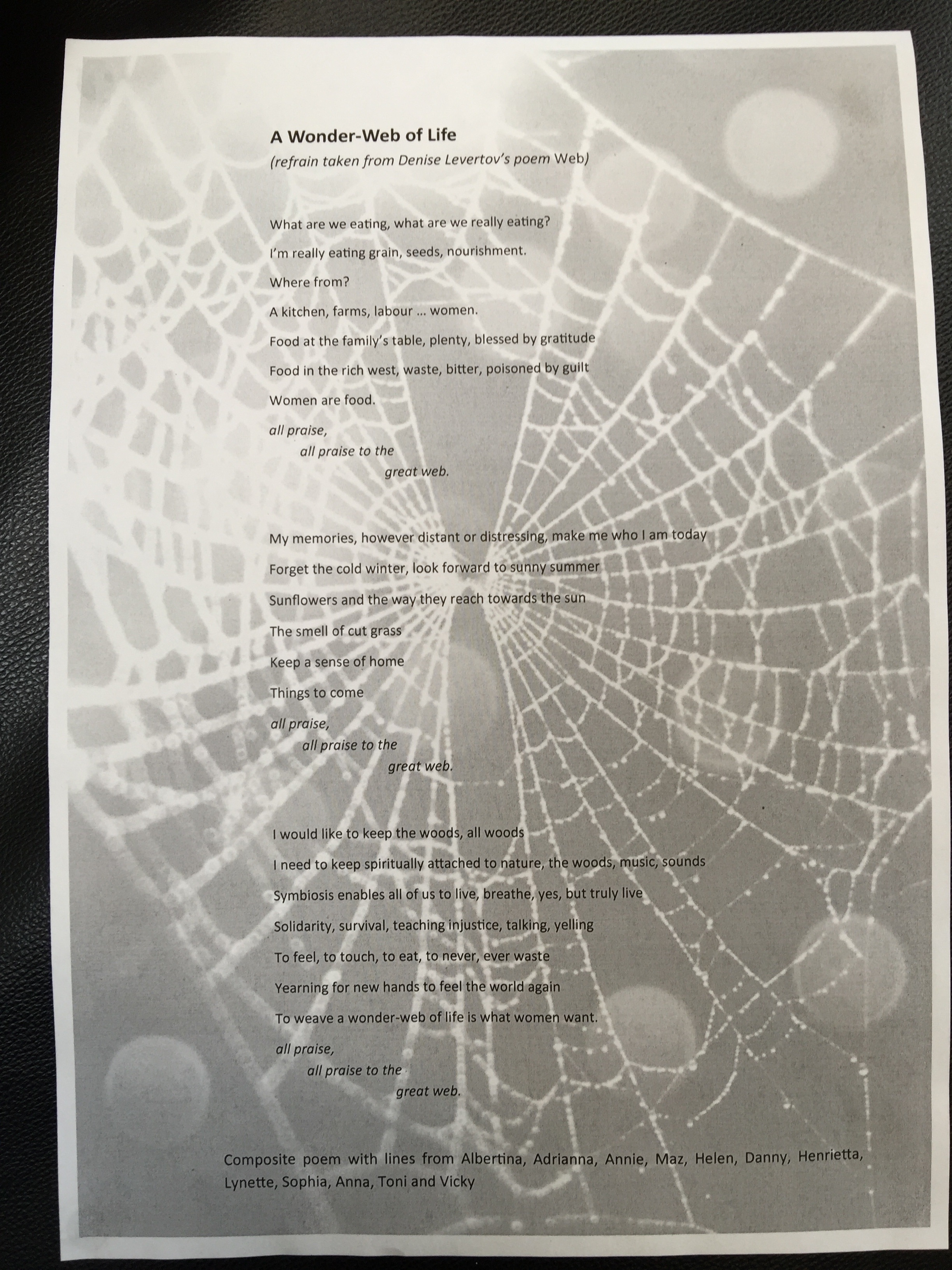 By student blogger
Sophia Elomri
Sophia attended a workshop facilitated by Vicky Field called 'WHOLE EARTH? Creating a poetic response for International Women's Day' organised by Toni Wright, Staff Women's Network and funded by the Futures Initiative.