This festive season, Dan and I wanted to inspire you to shop from your small local businesses. That is why we started this short series of blogposts to present at least some of those with sustainability in mind, as they can often be overlooked and forgotten.
Don't forget you can shop online from most of these businesses, so you can support them even if you prefer to social distance, or you are not in Canterbury. Of course, it is not our intention to motivate you to buy just for the sake of buying, especially if you are not planning on buying presents at all. But if you are, consider supporting these businesses, it will make a difference more than ever this year. In the last article of the series, we are looking at places, where you can grab a drink or a bite to eat while shopping (whether online or in person).
Micro Roastery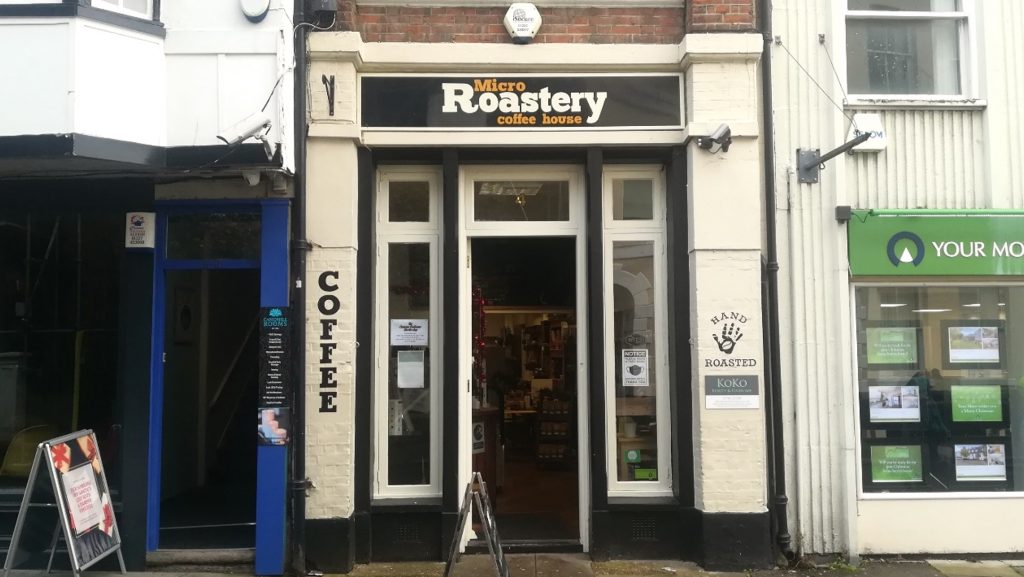 If you fancy a coffee or a hot chocolate as you browse the streets of Canterbury, stop by the lovely Micro Roastery. It does look tiny from the outside but walking in you will see that it is a lovely café with a garden and their own roastery selection. That's right, this family-run business is also a roastery and on their website, you can explore their wide selection of beans from around the world, craft roasted by Mr Coffee and his team. You can order these Mr Coffee blends individually or as subscription boxes, both at a very friendly price. They are also on offer in the café itself so you can ask the barista to recommend the best coffee blend for you or whomever you would like to pleasantly surprise with this gift. Whether you are looking for something dark and steamy, fruity and mysterious, or sweet and seductive, our very own Canterbury Micro Roastery has it all.
The café is situated at 4 St Margaret's Street, CT1 2TP, and is open for takeaways every weekday from 7:30am till 6pm with later opening hours during the weekends. You can get 20% off from your first order when you subscribe on their website. You can also text Micro Roastery your order via WhatsApp on 07881367518. Do not forget, you can use the Canterbury Gift Card to pay!
VegBox Café
The VegBox Café is one of the places that have not been able to open after the second lockdown, but they welcome you to their website. There, you will find all the things to get you inspired for the most wonderful time of the year, starting off with 2021 recipe calendars, to begin all the 12 months with a new fresh recipe from their secret cooking book. Second, coming up is their illustrated plant-based recipe books that have some wonderful cooking drawings and recipes to go with it and finally their amazing gift vouchers!
VegBox Café aim to provide more healthy food to the customers and convince the population to be more involved in the environment, save animals and also to reduce climate change and world hunger. When they are open, they serve tasty drinks, veggie and vegan food and even desserts. For now, you can order their food boxes filled to the brim with chilled ready meals, fresh seasonal fruit and veg, dried grains and nuts and everyday essentials like milk & hand soap refills. A week's worth of groceries sorted from the comfort of your home.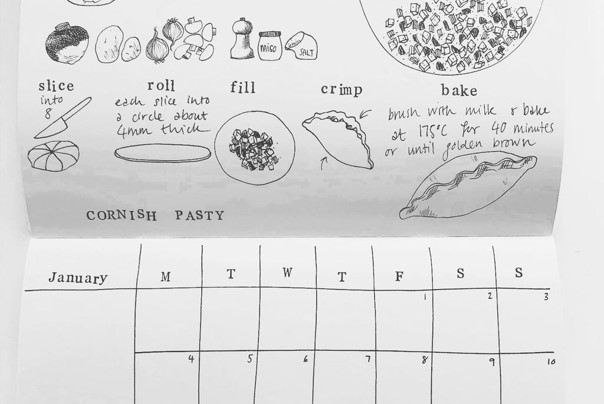 VegBox Café is situated at 17a Burgate, CT1 2HG. Go on their website to order, they deliver to all Canterbury (CT) and Rochester (ME) postcode areas. Give their Instagram account a follow too, for regular posts full of colours and positivity. Liz Child, the founder of The Veg Box Café, loves all things food-related and posts recipe videos on her YouTube channel.
Lily's Bistro & Social Kitchen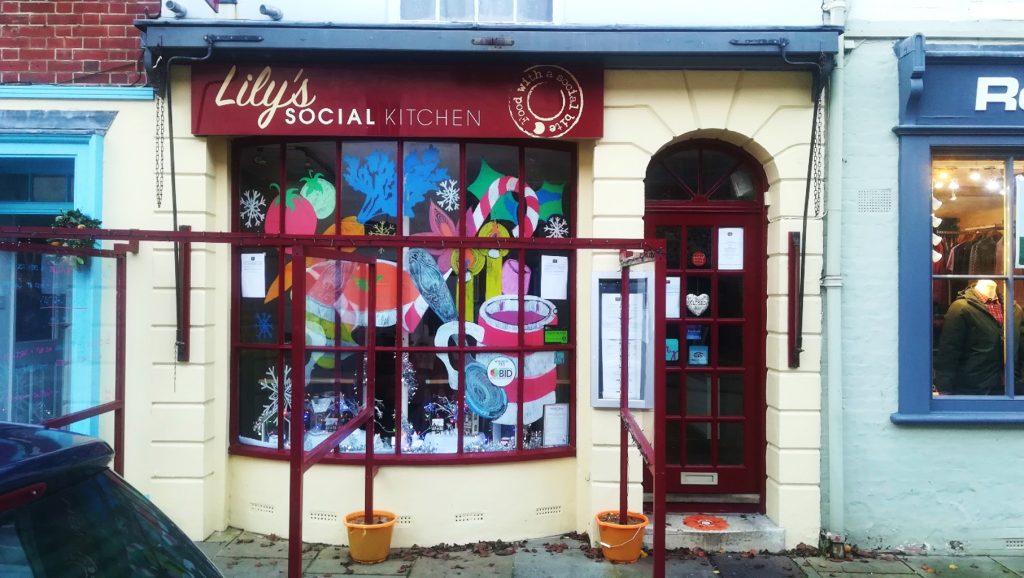 Another business that could not open its doors to customers and need our support is Lily's Kitchen. In their own words, Lily's Kitchen is a non-profit organisation that launched to help find a way of creating opportunities for people from all walks of life to access work and training. Using the power of food, their mission is to bring people together. To do this, they offer employment and work experience to those who are often overlooked. That could be because they are homeless, have mental health problems, have a learning disability or may be adjusting to life after prison. The staff can then choose whether they stay with Lily's or use the skills they have learned to find a job elsewhere!
This Lily's Community is made up of many different organisations and you can help out too, simply by using their services. Order from their menu for collection or take-away, they offer brunch, sandwiches, soups, hot meals and desserts. All the food is yummy, affordable and most importantly made with love and dedication! Additionally, you can pay forward for a meal for a homeless person or a household in need, when you buy something from Lily's.
(Pssst…. They also do professional catering for events, parties and weddings, so make a note for the future. 😉 )
Browse the bistro menu and order on their website. You can find the bistro at 15 Palace Street, CT1 2DZ. Their sister café at St George's Pl, CT1 1UT is open for Pay as You Feel Takeaway and community fridge, Thursday and Friday between 11and and 2pm. The Canterbury Gift Card is welcomed too. Be sure to check out their Facebook page for the Christmas Countdown posts that tell you little something about the Lily's community every day.
The local Canterbury businesses need our support more than ever this year, so consider getting your Christmas shopping from them. At the Student Green Office, we are not alone in the effort to promote these businesses. We partnered up with the Canterbury Businesses Improvement District and the Arts & Culture department of our University. Follow @canterbury_bid on social media to find out about all the festive activities that help the small businesses, tag @my_canterbury and use #CanterburyisChristmas to spread the message.
Dan and I hope that you have enjoyed the series, we both have learnt a lot about the Canterbury's own local businesses and if you have too, then that is even better! If you missed any, you can catch up on the previous parts of the series here: part 1, part 2, part 3, part 4.
by Mirka Karaskova, SGO Project Officer #actingtogether