Gender equality can be defined as men and women being able to enjoy the same rights and opportunities across all sectors of society including economic participation and decision-making, and when the different behaviours, aspirations and needs of women and men are equally valued and favoured. Simply put, gender equality is the belief that all genders should receive equal treatment, regardless of their gender.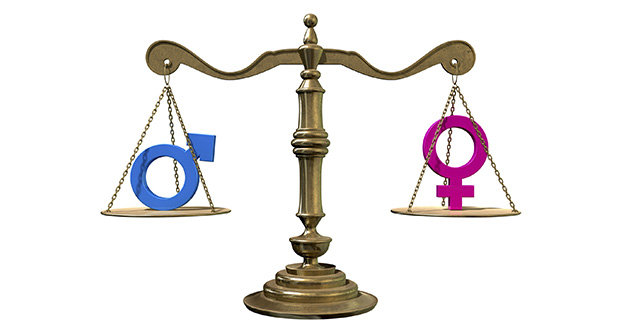 Whilst in this post I will be focussing mainly on the lack of equality for female in the world, because that is the focus of SDG 5, there is also major disparity between the treatment of traditional genders and those who identify with the LGBTQ+ community. Educating yourself on what you can do to push for equality is the first step to making a big change in the world.
Gender equality is something that is incredibly complicated to achieve in some ways and really simply in others. Yet no country has achieved gender equality. There has been progress with reviews of women's rights, but there isn't a single country that has achieved full equality for women a t this stage. Currently, women occupy approximately one-quarter of the seats at the tables of power, which is an improvement but isn't enough to be considered equality. Men hold 75% of all parliamentary seats, 73% of managerial positions, are make up 70% of climate negotiators as well as most peacemaking roles. None of those statistics imply that full gender equality is even within touching distance.

Whilst there are many statistics and lots of information detailing why the world is struggling with SDG 5, there are some positives that were seen before the Sustainable Development Goals came to be. When people discuss equality and the framework for it, often they cite the Beijing Platform, a progressive blueprints for equality, that was put together during the World Conference on Women: Action for Equality, Development and Peace in 1995. The reason this Platform for Action is often cited is because the framework is extensive and covers 12 key areas of importance. They are: Women and the environment, Women in power and decision making, The girl child, Women and the economy, Women and poverty, Violence against women, Human rights of women, Education and training of women, Institutional mechanisms for the advancement of women, Women and health, Women and the media and Women and armed conflict. Since the Berlin Platform was adopted there have been advances such as more girls in school, fewer women dying in childbirth, more women in parliaments and a greater number of laws supporting women's equality.
20 years after the Beijing Platform there was a report produced detailing the progress that had been made on SDG 5. Here are some of the details they found:
More than 4/5 constitutions have some mechanism to guarantee gender equality.
Almost twice as many women hold political office today compared with 20 years ago (but they are still very much a minority).
Globally, around 55% of women are part of the labor force, compared with 82% of men, and the gap between men and women has not changed significantly since 1995.
Every day, 800 women die from largely preventable causes related to pregnancy and childbirth, and 99% of these deaths occur in developing countries.
More than 220 million women around the world want to prevent pregnancy but can't, because they do not use modern methods of contraception for many reasons, including lack of access.
Sixty-two of the 100 countries studied had no specific laws or provisions explicitly criminalizing marital rape and sexual assault within marriage.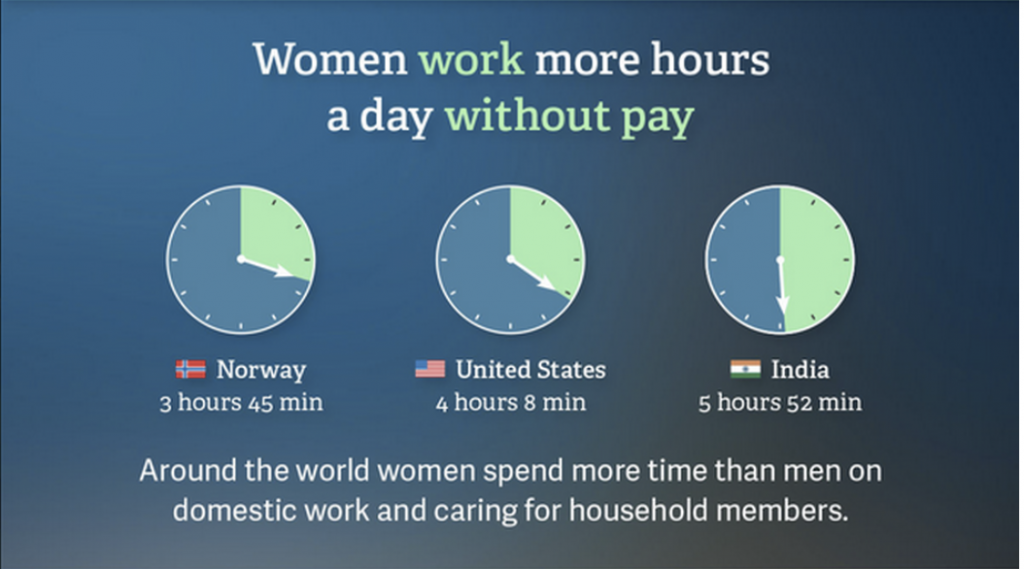 Since 1995, in 70 countries that include about one-third of the world's population, the average gender wage gap narrowed, from 28% to 20%. See what that means in terms of hours worked in the opposite infographic.
By 2013, 76 of 100 countries had passed legislation outlawing domestic violence, up from 13 in 1995. One in three women worldwide has experienced physical or sexual violence, the vast majority at the hands of her husband or partner.
On average, women devote up to three hours more each day to housework than men, including two to 10 times more time on family care, and one to four fewer hours on work outside the home.
Only 16% of the 585 peace deals signed between 1990 and 2010 referenced women.
Experts predict that unless current trends change, approximately 140 million girls worldwide will become child brides between 2011 and 2020.
An estimated 200 million fewer women than men have access to the internet in developing countries, and 300 million fewer women own a mobile phone.
However, if we look more broadly at the overall progress since the Fourth World Conference on Women to date, statistics about this subject paint a generally dire picture, one that doesn't suggest we are close to be achieving in the near future. These statistics are from a UN article published in March 2020, and are up-to-date as of then.
Over the past 20 years, progress on women's access to paid work has ground to a halt as they continue to shoulder the bulk of unpaid care and domestic work – less than two thirds between the ages of 25-54 are in the labour force.
Nearly one-in-five women have faced violence from an intimate partner in the past year, fuelled by new technology, such as through cyber-harassment, for which policy solutions are largely absent.
Some 32 million girls are still not in school.
Men still control three-quarters of parliamentary seats.
Women are largely excluded from peace processes.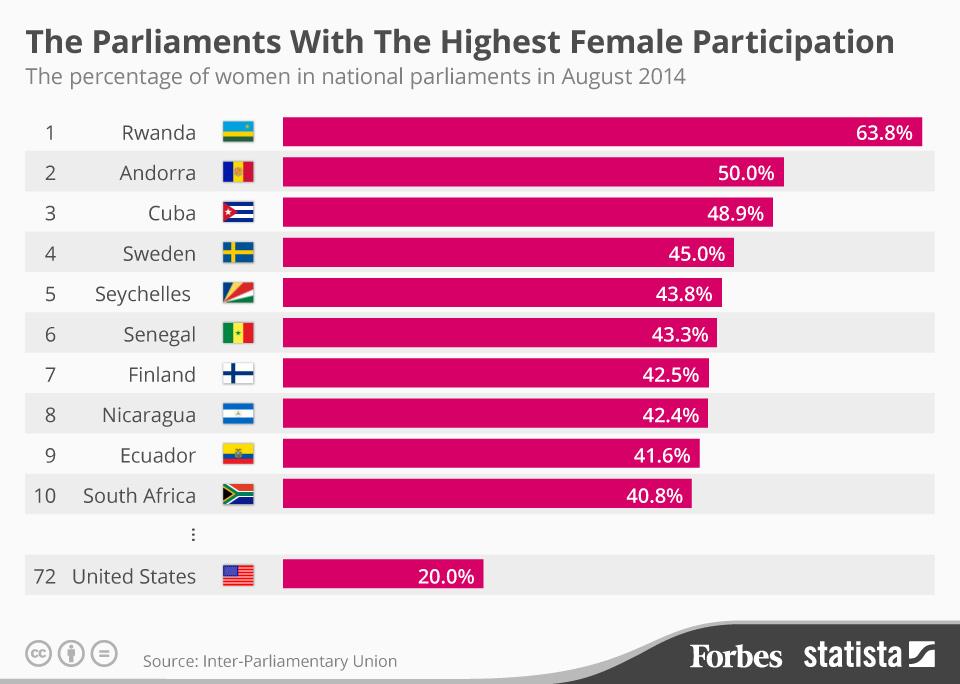 Just for reference with some key stats about the UK: 22% of our MPs in the House of Commons were women during this survey. That number has gone up to 34% since the 2019 election.
Whilst these stats are staggering in some cases, that doesn't mean to say that positive change isn't possible, because there has been some successes. There have been collective actions for accountability on crimes against them, for instance with Harvey Weinstein. The 'feminist' movement has also helped showcase the successful endeavours of scaling up public services to meet women's rights. This includes increasing access to contraception and childcare, reducing domestic violence and also pushing for increased female participation in politics and peace building. There have been other gains seen such as the significant decline in the prevalence of FGM and early marriage, but the number of cases are still staggering.
There was a review of the SDG progress in September 2019, during which it was established that at least 45 countries still have no laws that exist specifically protect people from domestic violence. In addition, women and girls around the world are 4% more likely than men and boys to live in extreme poverty and the risk rises to 25% for women aged 25 to 34. Women are also at a higher risk of experiencing food insecurity than men.
Any achievement or progress made is not universal and are heavily impacted on factors like geography, income, age, race and sexual orientation. An example of this can be seen when thinking about how some girls are able to attend school, whilst others are physically attacked by extremists for trying to do so. Accurate statistics on the advances or lack-thereof are sometimes difficult to obtain as there isn't information provided universally around the world. However, the infographic below details some information about Pakistan, Colombia and Nigeria and how they are doing with respect to gender equality.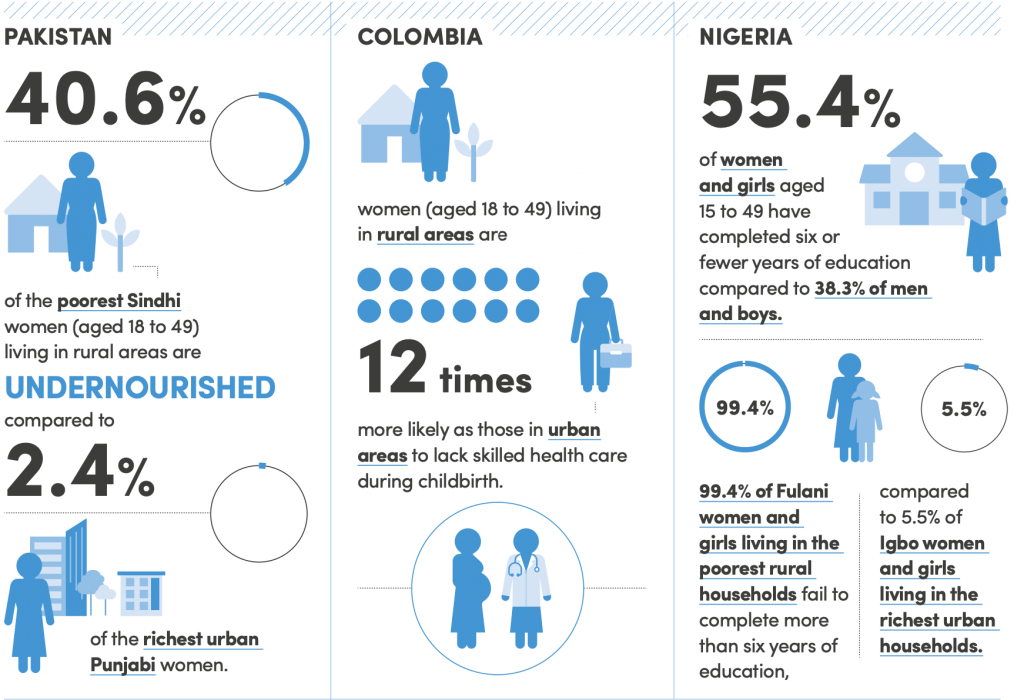 Below are some more infographics about the information that was brought to light in the Progress on the Sustainable Development Goals, specially the Gender Snapshot in 2019.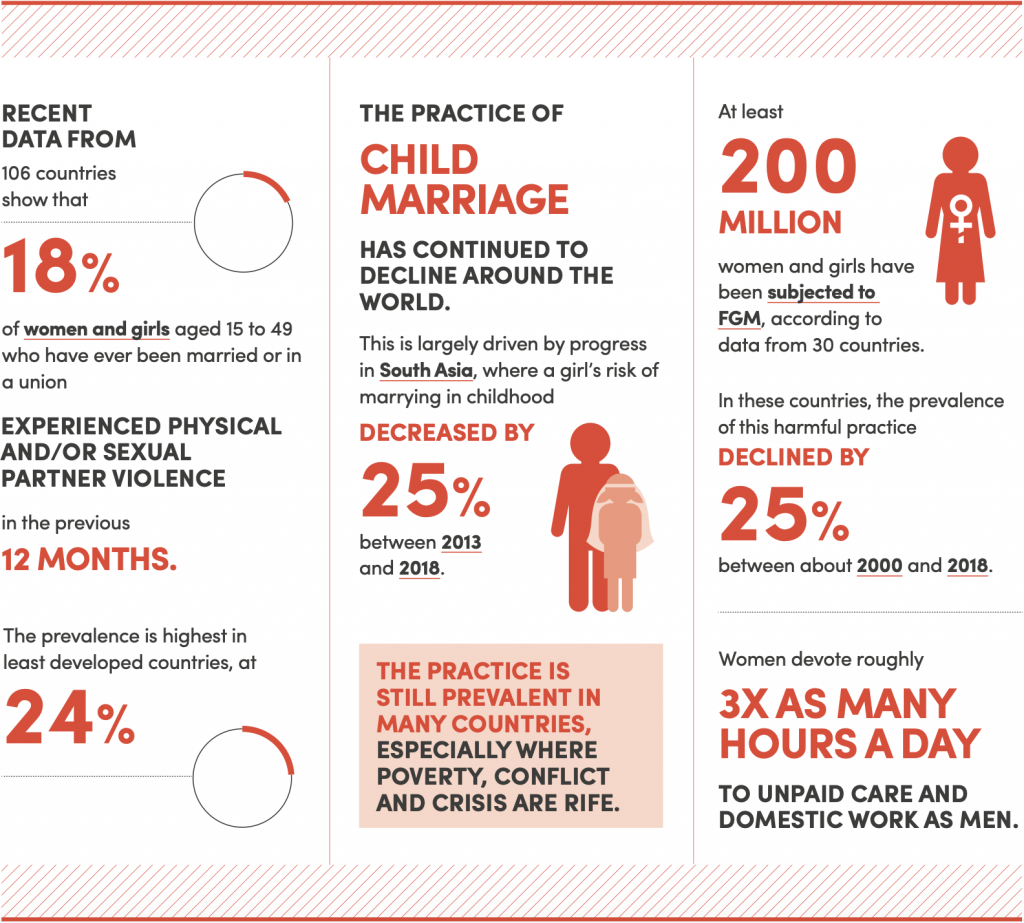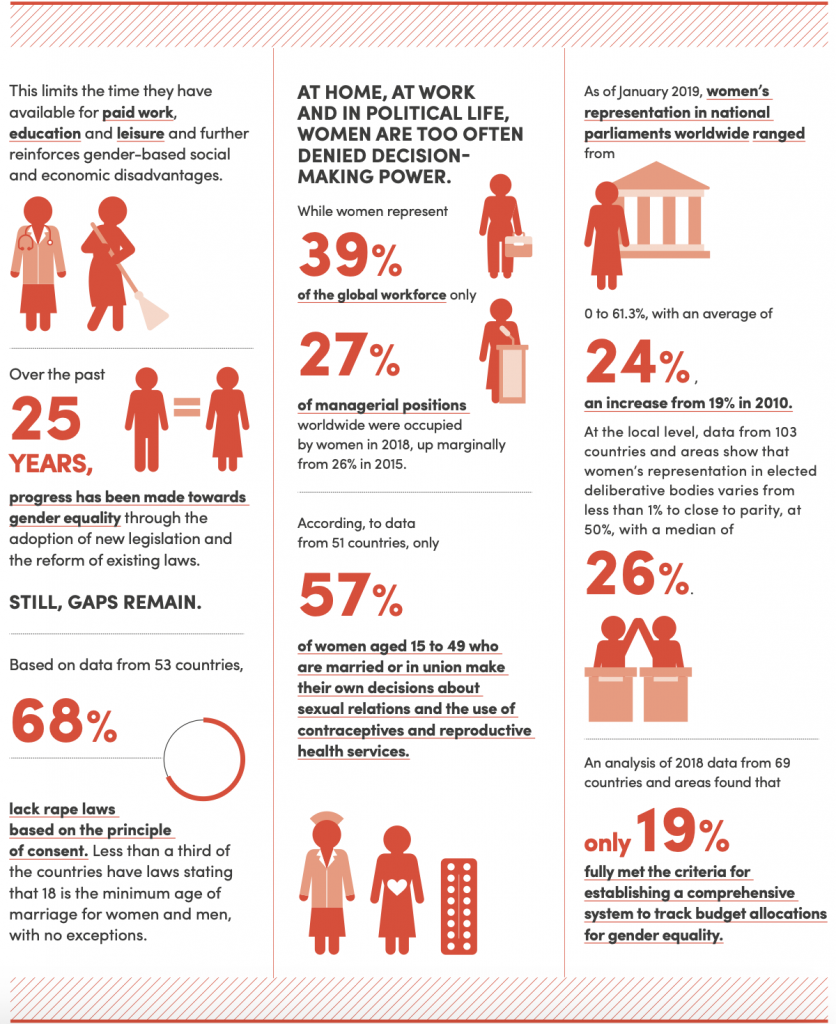 Even with a specific SDG designated to Gender Equality, this is an issue that covers all of the SDGs in one way or another. If you want to read more about how each specific SDG is doing with respect to gender equality, have a look at the UN Women's Report from 2019 here. You will also find an infographic of all the stats provided in the Report at the bottom of this post.
I wanted to end on some positive statistics, because it is undeniable that some progress has been made in most countries. In 76 countries, the number of women who have died in childbirth dropped by at least 40%. Girls are now enrolled in primary school at nearly the same rate worldwide as boys. Almost all of the national constitutions adopted since 1995 include guarantees for gender equality, whereas only 79% of constitutions enacted before then contained the same protection.
A note on the impact of COVID-19
Even with the progress that we have made, many are saying that the COVID-19 pandemic of 2020 could reverse the limited progress that has been made because exacerbated existing inequalities in areas such as health, economy as well as security and social protection. Not only this, but women also played a disproportionate role in response to the virus, because more women work as frontline healthcare workers and carers at home. Women's unpaid care work increased significantly during the pandemic as a result of school closures and the increased needs of older people. Furthermore, women are harder hit by the economic impacts of COVID-19, as they disproportionately work in insecure labour markets. Nearly 60% of women work in the informal economy, which puts them at greater risk of falling into poverty. Not to mention the steep increase that has been seen in violence against women and girls whilst lockdown measures were in place around the world. This can be seen by the emerging data demonstrating that there has been an increase in violence, especially domestic violence, against women and girls since the outbreak. Whilst data is emerging from the impact on equality, we cannot know the full extent of the damage that the pandemic has done to the fight for gender equality.