Sustainable Development Goal 7 explores the necessity for clean and affordable energy.
Between 2000 and 2016, people with access to electricity rose from 78% to 87%,(https://www.undp.org/content/undp/en/home/sustainable-development-goals/goal-7-affordable-and-clean-energy.html) and the numbers without electricity dipped to just below one billion.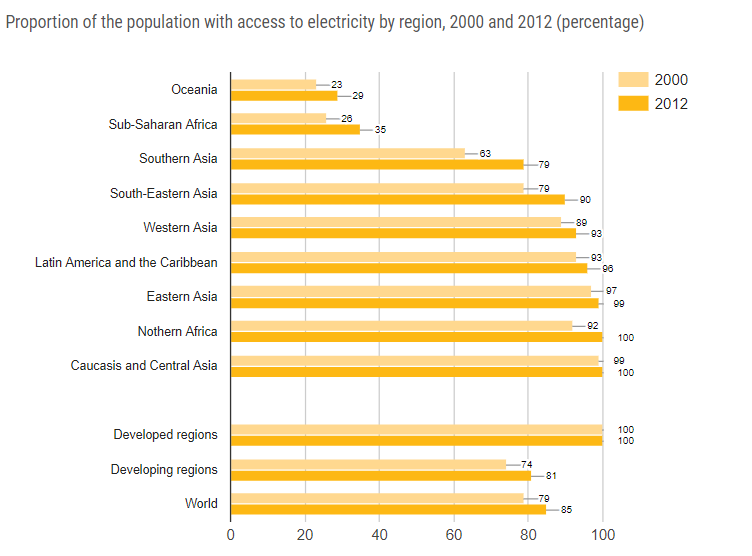 However, this growing need for electricity has come with a price; the need for cheap energy has increased also, meaning more and more fossil fuels are burnt, meaning in harmful levels of carbon emissions.
To achieve Sustainable Development Goal whilst also reducing the impact on climate change it is of importance to explore alternative energy sources. Investing in renewable sources such as solar, wind and thermal power, improving the amount of energy produced from them, and ensuring energy access for all is vital if we are to achieve SDG 7 by 2030.
To do this it should be important to focus on expanding infrastructure and upgrading technology to provide clean and more efficient energy in all countries will encourage growth and help the environment.  
Did you know…