No country was prepared for the pandemic when it reached them. Despite the first detection of the virus coming in November 2019, countries and governments were reeling in the midst of the devastation that it caused. No one was prepared.
With the impact of the pandemic still be felt in restrictions on everyday life (at the time of writing, Canterbury are in Tier Three, the highest and most restricted tier). The surprising fact of the matter is that the pandemic has served as a sort of catalyst and as a wake-up call to some vital and much-needed changes that could pave the way to a more sustainable world for everyone post-COVID.
The imposed restrictions that came in response to COVID-19 put the global economy on the brink of collapse, it was an unprecedented time where the whole world was stopped in its tracks. However, the hard and negative impacts on many companies also forced them to take a hard look at the way they do business and come up with new and creative ways of working. A three-day work week and work-from-home schemes were among the strategies that were quickly adopted. These not only support government initiatives to curb the spread of the virus through social distancing, but also allows companies to continue with their operations.
With this new norm of remote working, employees and businesses alike are able to reduce their daily costs but also help lessen their carbon footprint. Employees can enjoy not commuting which means less time spent out of the house in work mode and also largely contributed to the reduction of air pollution, particularly at the height of the pandemic. They can also take advantage of customised working arrangements where they can be surrounded by the greens in the back garden of their homes if they choose and were more likely to explore a green space as part of their lunchbreak because they were in the comfort of their own home. In addition, employees now have a better grasp of a work-life balance without the restrictions and toxicity of the 9 to 5 working schedule.
There during the first UK lockdown there was also a growing trend of people practicing healthier lifestyles. Instead of dining in at their favourite restaurants or getting takeaway food, more people are flexing their culinary and baking skills. Everyone joked about everyone baking banana bread or just plain bread but that signified a shift towards more people actually baking and, in some cases, learning a new skill. To maintain physical health, many people also turned to fitness activities that obeyed quarantine measures like running, yoga and basic indoor exercises such as squats, sit-ups and push-ups.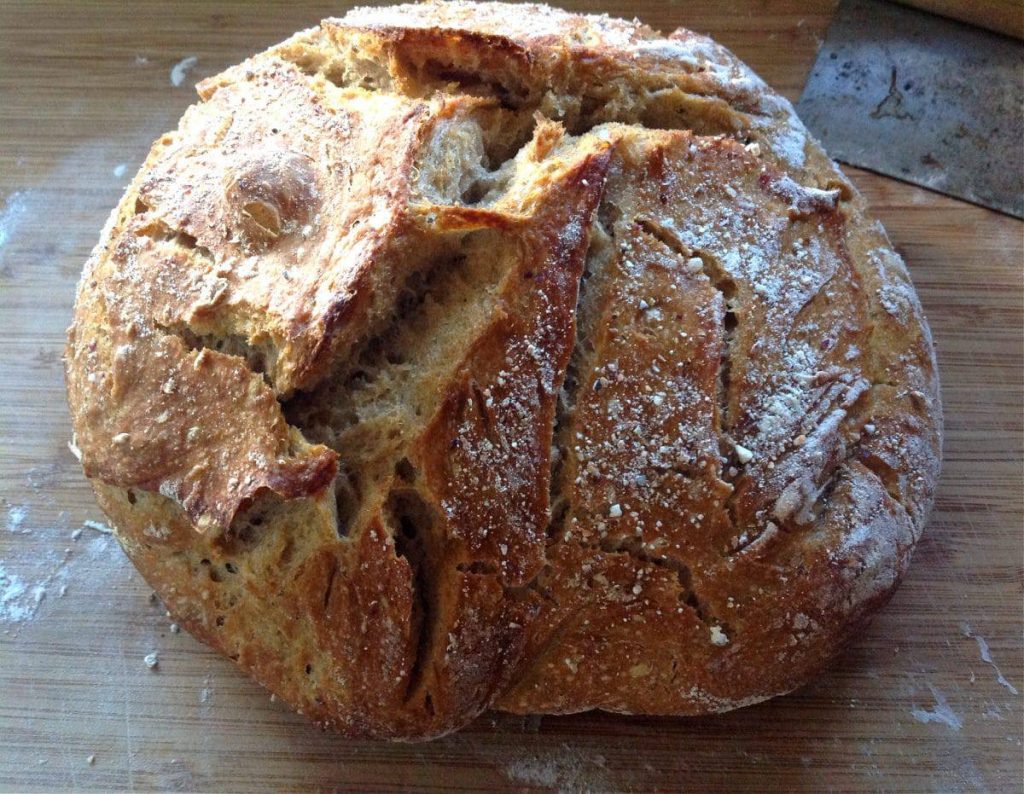 On the business side, working remotely helps conserve energy and other operational costs. With many industries shut due to lockdown measures, there is little need to run lights, air-conditioning, and maintain facilities round the clock. A paper-free environment and the use of software such as Docusign for e-signatures are being promoted especially for non-sensitive documents, reducing almost 70% of office waste and the billions spent by companies in managing paper annually. This is a wake-up call for many businesses on the sustainability practices they can adopt post-COVID-19, because even if they didn't consider the sustainability angle they can now see the benefit financially of moving towards more sustainable practises. In the same way, they now might see the advantages in remote working ulitmately help them to save costs for workspaces and find business efficiencies over the longer-term.
Another area that has seen a shift towards more sustainable practise is telecommunication. It became a lifesaver for many people amidst the lockdowns, transportation suspensions, and movement restrictions in territories and countries around the world. Usually regarded as a means of social interaction with friends and loved ones, nowadays, telecommunications play a greater role in bringing some level of normalcy in the global economy.
Business engagements that were put on a standstill in the face of COVID-19 managed to get back on track and still implementing those practises around the world currently. Conferences, seminars, workshops, and training have been recalibrated and started to be done virtually with the help of Zoom, Google Hangouts, and similar video conferencing tools. Even now, when the country is no longer in lockdown, many big events are still taking place online. Events like summits also shifted to online events which still allowed businesses to foster ties with vendors, suppliers and customers, ultimately ensuring maximum business exposure during a time of crisis. Even better, costs were kept much lower since attendees can forego travel and related expenses.
Less cost, less effort, less carbon dioxide emissions. Definitely a win-win for everyone.
Before COVID-19, there were lots of words that we could never have dreamed of using in the same way that we do at the moment, phrases like 'social distancing' or 'lockdown' are not concepts that anyone is unfamiliar with. One that many students are now familiar with is 'blended learning' which some universities adopted in order to produce content for students in a COVID-friendly way which involved limiting campus time and increasing online content. Whilst this transition hasn't been perfect and some students have struggled with it more than others, ultimately the move has some environmental benefits. For instance, at Monash University in Australia, their targeted savings by moving 80% of the students' exams online is around USD $4.7 million. With Christ Church having a large portion of commuting students, the impact of those students not needing to commute benefits the environment as well.
Restricted mobility has also resulted in innovative changes, especially in developing countries. More and more students gravitated and continue to gravitate towards available online libraries (with thousands of books available online for free as a result of the COVID-19 pandemic) and digital media to support their learning process.
More than that, 'school' since COVID-19 has acquired a new meaning. It is no longer simply about academic achievement but about the social, mental, and emotional development of students in the face of the pandemic. It's as though everyone involved had a silent agreement of treading cautiously and giving all stakeholders – parents, students, teachers – the time to adjust with the new normal. Once that adjustment happened, there was slightly more consideration of those roles, who the pandemic changed everything.
The effects of COVID-19 cannot be denied and since it is highly contagious and spreads easily, one thing that has become standard is to lessen human contact as much as possible, especially during the peak of the pandemic. Paper bills and offline payments have become outdated and have been replaced with digital payments and contactless payments. Online shopping and delivery have also become attractive especially among the immune-compromised who prefer to purchase groceries, medicines, and other food items online to avoid the risk of catching the virus when leaving home. And since there is a significant increase in demands for food and in-home and delivery services such as Uber Eats and Deliveroo, the pandemic has also provided employment opportunities across food and transportation supply chains.
There is no doubt that COVID-19 has brought to the fore the issue of environmental degradation and climate change. As the effects of the pandemic continues to impact the world, it has also forced the realisation that short-term measures to combat COVID-19 are having a positive impact on the environment and indirectly addressing the climate change emergency in some ways. Because of this, many countries want to take advantage of the traction to create sustainable solutions.
Milan, for instance, is already planning for bicycle routes post-pandemic to replace a large portion of previously car-clogged streets. The move is aimed to lessen air pollution and to promote a healthier lifestyle.
There is no doubt that COVID-19 has forced a new way of life on many individuals and businesses around the world. While governments and communities have yet to perfect the measures for adaptation, it pays to consider that this may be the new normal post-COVID-19. There are still many considerations that need to be addressed especially in terms of accessibility, availability, and affordability of these new measures. However, these 'new norms' can perhaps provide the roadmap to battling the world's long-term challenge – climate change.
by Fran Allen, SGO Project Officer #learningforthefuture