Thank you so much to everyone that came along to the International Food and Culture Fayre on Friday! We had a great time, and it was a good opportunity for us to show people how amazing Vegan food can be.
Below is the recipe for the Tofu and Nut 'Sausage' Rolls, credit to my lovely friend Carys for sharing this one with me. They were definitely the most popular item or our table and we had lots of people coming back for more!
Ingredients
'Sausage' mixture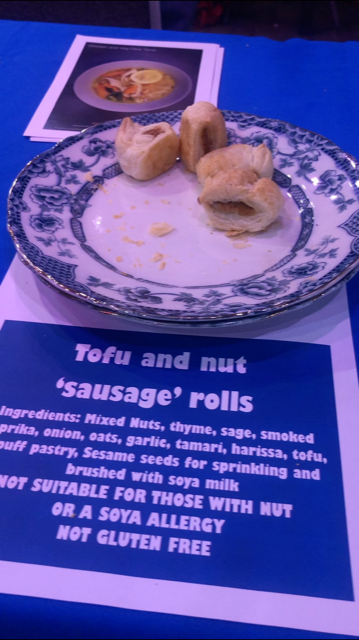 1 cup of Mixed Nuts, roughly chopped
2 tsp of oil (of your choice, I used rapeseed)
A pinch of dried thyme, sage and smoked paprika
1 onion, choppoed
2 tbsp of oats
5 cloves of garlic, crushed and chopped
2 tbsp of tamari
2 tsp of harissa, I used the paste
Salt and pepper to taste
1 pack of tofu
Optional: Flour for thickening, if required
Pastry
2 x 320g sheet ready-rolled puff pastry (not the all-butter version)
Sesame seeds for sprinkling
Oat milk for brushing
Method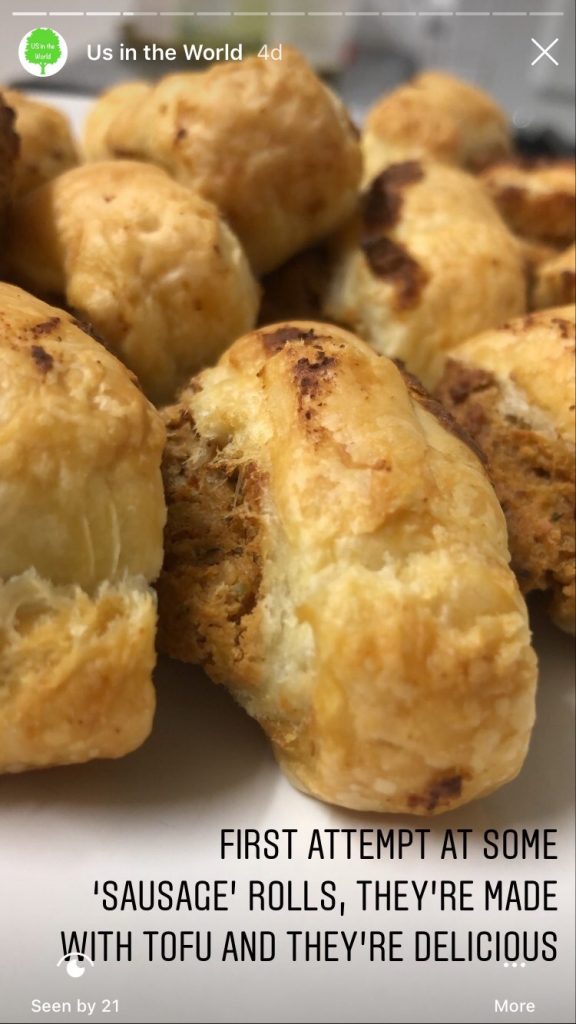 Blend all ingredients together until consistency is met. This step might need to be done in stages depending on which blender you are using. The consistency should be paste-like, though you can blend it simply so it is combined or you can blend in completely. Once I had combined the mixture I added some flour because the consistency was a lot wetter than I wanted, but that was my own preference.
Unravel the pastry on a floured surface, then roll the mixture into pastry. When I made it, I split each sheet of pastry in half because I had so much mixture to put in, and we still had some left over. I would recommend freezing the 'sausage' mixture if you have any leftover, because this recipe does create a lot of mixture, or it did in my experience.
Mould the mixture into a sausage shape down the centre of the pastry, then bring the pastry up around the filling and seal along the seam with a fork.
Cut into pieces, depending on how large you want the rolls to be, you should get a minimum of 10.
Lay on a parchment-lined baking sheet and brush each piece with the milk.
Bake for 25 mins or until deep, golden brown. Leave to cool a little and sprinkle with sesame seeds before serving.
We hope you enjoy these amazing snacks if you decide to make them! Stay tuned for the Vegan and Gluten Free Cheese Scone recipe.