Celebrity is no doubt an interesting concept. A vast majority of us are hooked by celebrity stories in the paper daily, wanting to know what scandalous thing they've got up to next and more often than not, said celebrity gets a red hot spotlight on them that isn't so positive. Understandably, this isn't always the case. Unbeknown to the press, celebrities sometimes serve a function and use their fame in a positive manner.
When you hear Leonardo DiCaprio, you think of Jack Dawson and the fact that he finally won an Oscar this year.
Becoming more publicised in recent years, the Leonardo DiCaprio Foundation has been around for 18 years, a similar time scale to when DiCaprio became a household name. Outside of filmmaking, Leo has dedicated a huge part of his career and stature to working towards the bettering of our environment with action against climate change and saving our oceans. The LDF website states, "In 1998, Leonardo DiCaprio established his foundation with the mission of protecting the world's last wild places."
The foundation aims to raise awareness and funds to protect our climate, oceans, forests and wildlife – boasting of projects on a worldwide scale, truly, with projects in every single continent on earth.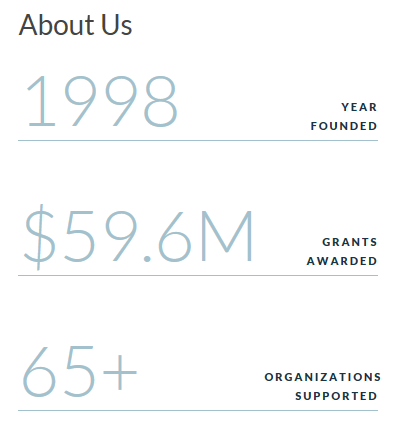 Stats on the websites homepage
DiCaprio has had his message heard, dedicating his social media accounts to the cause, posting to his fans about what projects the foundation is commissioning and raising even more awareness. Historically, in March 2016, DiCaprio finally, after years and years won an Oscar for his role in critically acclaimed picture The Revenant. Like any other winner, he thanked those most close to him, then discussed the world's issues that he is trying to conquer allowing those who already didn't know that this is what this man cares about and wants to change – obviously having a major effect on the onlookers and proceeds to the charity soared.
In order to see this for yourself, do log onto http://leonardodicaprio.org/ – the website has details about how you could get involved, the projects the foundation has proudly taken part in with lots of detail and so much more.
Also check out Leonardo DiCaprio's social media platforms:
Twitter: @LeoDiCaprio
Instagram: @leonardodicaprio
By Amanda Elliott, Communications Officer