Canterbury is a beautiful and historic city without a shadow of a doubt, but did you know that our Canterbury Campus is a World Heritage Site? In fact, it's been a UNESCO World Heritage Site for over 30 years and there are three buildings in Canterbury that achieved this status at the same time.
Those buildings are Canterbury Cathedral, with its stunning mixture of Romanesque and Perpendicular Gothic architecture; the modest Church of St Martin, the oldest church in England; and the ruins of the Abbey of St Augustine, a reminder of the saint's evangelising role in the Middle Ages.
CCCU's campus in Canterbury was built on one of the most historically and religiously significant sites in the city, occupying part of the St Augustine's Abbey site dating back roughly 1,400 years.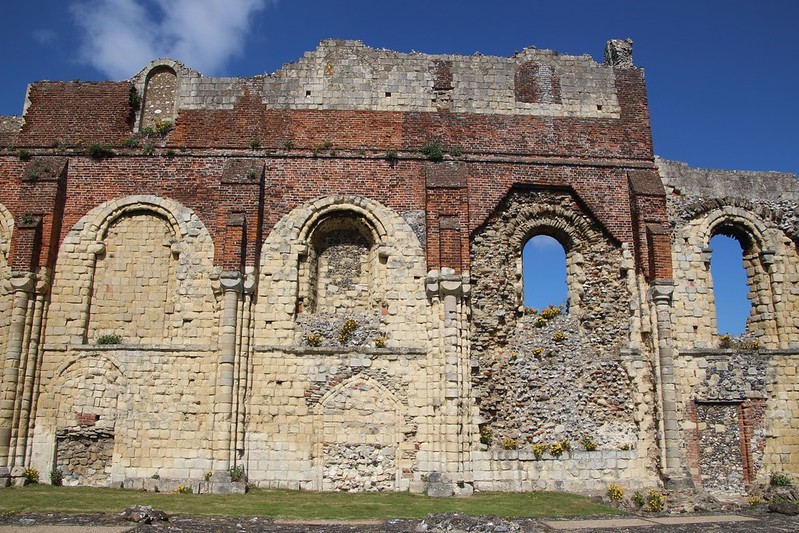 History
In 598AD, King Ethelbert of Kent provided land and money to establish a monastery led by St Augustine, who had arrived in England the year before on a mission to convert the Anglo-Saxons to Roman Christianity. St Augustine's Abbey was a thriving centre of piety and learning until it was a victim of Henry VIII's policy of dissolution in 1538. The walls surrounding the campus reflect the original boundary of the Abbey's grounds.
Once the dissolution occurred, the Abbey was seized by the crown, as many monasteries and now-redundant buildings were, and was converted into a royal palace for Anne of Cleves, Henry VIII's fourth wife. Later royal visitors included Elizabeth I and Charles I. However, the palace's distance from London meant that royal visits were sporadic and, consequently, it was let to rich nobles throughout the Tudor and early Stuart eras.
In 1612, the palace had been let to Edward, Lord Wootton, and, after his death in 1626, his widow Lady Margaret Wootton was granted the right to live there for the rest of her life. Lady Wootton's Green, something that many Christ Church, Canterbury students will talk through or past, takes its name from her.
Lady Wootton was a Catholic, which meant that she was targeted by Parliament's policy of sequestration during the Civil War. This policy legalised the confiscation of goods and estates from all Catholics and anyone supporting Charles I on the grounds that they were responsible for the outbreak of war. In 1643, an inventory was taken, and the total value of the goods was £300, four shillings and eight pence, which is the equivalent of approximately £35,000 in today's money.
Although Lady Wootton managed to reclaim her property in 1650, the site was beginning to fall into disrepair. She petitioned the House of Commons, stating that the walls were falling down and that she didn't have enough money to carry out the necessary repairs, but to little avail. After her death in 1659, the estate passed to her late husband's granddaughter, Lady Anne Hales, though the palace quickly became uninhabitable. An earthquake in that hit the city in 1692 and a storm in 1702 destroyed part of the building, and it was ultimately dismantled in 1848. Canterbury would look very different if the English Civil War hadn't led to the palace falling into disrepair and then requiring dismantling.
If you fancy taking a trip back in time to see how the small cluster of Anglo-Saxon buildings developed over time, click here.
Why does this matter to me?
Sustainability isn't only actions you can take in the modern day. It is also about preserving our history and what we can learn from events of the past. At Christ Church we are lucky to have such a historically rich campus and be located in city that blends a contemporary buzz with a prominent and significant place in history. At Christ Church, we are one of only a small number of universities in the UK to enjoy the prestigious connection that we have with a World Heritage Site, so we should proud of our location and unique link to this wonderful city.
According to UNESCO: Heritage is our legacy from the past, what we live with today, and what we pass on to future generations. Our cultural and natural heritage are both irreplaceable sources of life and inspiration.
So, next time you are walking through campus, take a look around and imagine yourself strolling through the elaborate formal gardens and orchards of Lady Wootton's park. Remember that our heritage is our legacy and that there are always things to be learnt from the past!
by Fran Allen, SGO Projects Officer 'Learning for the Future'