A common reason that people site for why they are not more sustainable is "it's too expensive". In this post, I want to discuss why the myth exists, why sustainable living is inexpensive and some figures to reinforce this.
Here is the thing, you spend less money when you are NOT an active consumer. If you thought it was the opposite you're definitely not alone, because there is a huge misconception about that lifestyle.
There is no denying that social media, Instagram in particular, rule our vision of lifestyles and sustainable living is no exception. The posts that you see, either on Instagram, another social media or on a blog are usually intended to grow their following therefore they choose to spread the image of a lifestyle that feels and looks better than any other. They make it appealing for two reasons.
First, they cannot spread a word and start a movement that is not aesthetically pleasing. Unfortunately, by nature, humans are attracted to a pleasant lifestyle. So, if they want to catch their attention in a busy feed to get their message across, the pictures should and need to look pretty. Secondly, to make a living and produce free content to their audience, they are paid by sustainable brands to make their products look appealing.
This means that sustainable living does come across as expensive because it would imply purchasing a lot of ethical products, owning a huge house with a brand-new minimal home decoration, new trendy zero waste accessories, fashion items that cost 10 times more than H&M tshirt and the list goes on. However, there is a gap between the sustainable living that you see on Instagram which is lived by influencers and what it truly is in everyday life.
The most sustainable option is the thing you already own.
If you live by this mantra, you can't go too far wrong when it comes to actions to reduce your environment and social impact all come back to not buying.
Consumption and spending tend to drastically decrease if you follow this idea, so you can use the extra money that you save to spend on products and services that you know are sustainable. In my opinion, sustainability cannot be expensive if it is learned and applied correctly. Unfortunately, we understand it wrong due to several factors.
Social media and media pressure give a wrong image of sustainability. They push people to over-consume and make us crave what we do not have, which isn't sustainable but also isn't finance friendly.
Greenwashing convinces us that we need green alternatives for every single product we should give up. This one is a big one, because it is often the marketing that make us feel like we need 10 organic, vegan, cruelty-free skincare products daily, which we definitely don't, even though they come in recycled packaging.
Misinformation spreads much faster than scientific peer-reviewed articles. It's the nature of people to latch onto the information that they find most scary, which is sometimes misinformation. Data and figures around the impact of different industries, like fashion for instance, are all over the internet because of bloggers and media that do not double check their sources. It encourages us to take massive actions that sometimes do not result in the best outcome. Buying from ethical brands that manufacture their garments in upcycled nylon might seem like a great idea, but we later learn they release microplastic in water which end up polluting our oceans.
Society itself still shares the wrong messages and expects us to look beautiful and successful while being sustainable. Success could be defined by how many green alternatives we own and how many eco resorts we visited. Fundamentally though, if we truly desire to be sustainable, we need to review our fundamental values and define our success based on intrinsic satisfaction rather than societal approval. One book that discussed this is Why Women Will Save the Planet by Friends Of The Earth. A few chapters give a very understandable definition of green economies and explain why there are no good alternatives. Another good read would be There Is No Planet B by Mike Berners Lee because he shares a good list of skills, we should develop to face the future challenges, including mindfulness. If you want to learn more about practical help, check our our 'Educating yourself' blog series currently posting every Wednesday!
If we managing to push past misinformation, greenwashing, media and society pressure by educating ourselves and doing some inner work, sustainable living does not appear so expensive nor as unattainable anymore.
But what does sustainable living actually mean for your budget? Where are the places that sustainable living is lower than 'normal life' and where is it higher? Are there places that the cost doesn't change? Here I give you a basic run down of the areas where Instagram would have you believe it's more expensive to live sustainably but actually it isn't. I will also let you know where you will need to put a little extra money but will still give you an overall saving if you make sure to follow the mantra that the most sustainable option is the thing you already own.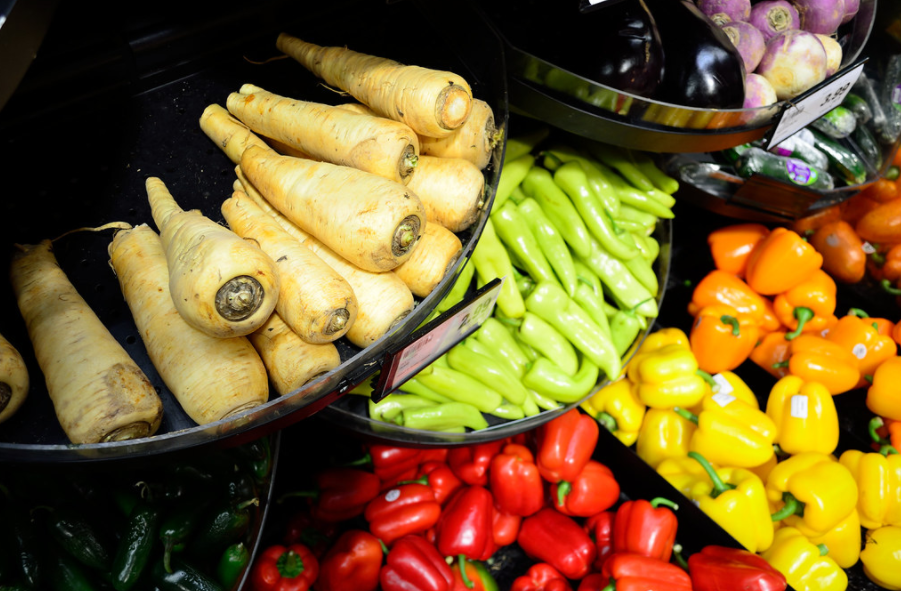 Food
Food Shopping: For this one, social media and reality aren't that different. A normal lifestyle sees you buying your food at a traditional supermarket. Whereas both sustainable lifestyle on IG and in everyday life suggest that instead you should shop at bulk buying stores or at market or at vegan and organic specialist stores. Now shopping at these is fractionally more expensive, but hopefully that will encourage you to only buy what you need rather than shop in excess.
The result?: A LITTLE MORE MONEY
Meat: According to social media, living sustainably means purchasing vegan fake meat which is actually quite expensive. The reality of sustainable living is that you don't have to purchase that, you can eat lots of beans, chickpeas and green veg instead and they are just as good a substitute. Just be careful about making sure your body gets enough iron, spinach is a great one for that!
The result?: BIG SAVING
Dairy: According to social media you need to purchase plant-based alternatives to milk and yogurt to avoid dairy, which can be quite pricey. The reality is a sustainable lifestyle does call for you to move away from dairy products, which does have a slightly higher price, but you can make this more cost-effective by bulk buying and working out which are the best ways to tweak the dairy in your diet. You could also learn how to make plant-based dairy alternative at home as well.
The result?: A LITTLE MORE MONEY
Fruit & Veg in Plastic: For this one, social media and reality aren't that different. In both cases you just need to avoid buying fruit and vegetables that are in packaging. This doesn't impact the cost but is a little more friendly to the planet.
The result?: NO CHANGE IN COST
Chosen according to mood: According to social media, if you shop based on your mood, you end up shopping more 'trendy' food like avocados, coffee and cashew nuts etc. which aren't that friendly to your budget. Sustainable living suggests that instead of impulse shopping, shop seasonally and locally. Not only will the food you are buying have a lower carbon footprint, it is likely to be tasty in season.
The result?: MODERATE SAVING
Cereals in plastic/storage accessories: According to social media, you must purchase lots of zero waste pantry accessories like mason jars in order to be sustainable. The reality is you can actually make storage items out of what you already have and the things that you may buy that aren't zero waste, like pickle jars. 
The result?: NO CHANGE IN COST
Canned and frozen food: This is another one where social media and reality aren't that different. In both cases you just need to focus more on purchasing organic and fresh products instead.
The result?: A LITTLE MORE MONEY
Unhealthy snacks: According to social media you need to purchase more fruit and other vegan, healthy snacks, which can be quite pricey. The reality is a sustainable lifestyle is that more fruit is advisable and moving towards vegan snacks is great but if you reduce the quantity that you are eating and you could learn how to make snacks at home, that should help you to keep costs down.
The result?: NO CHANGE IN COST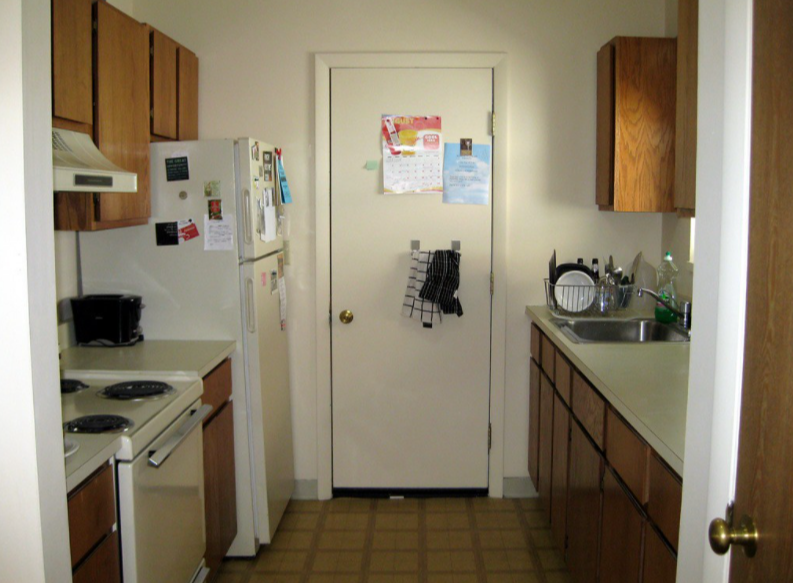 Housing
House size: Whilst this one may be a little far off for most students, the reality is that social media tends to portray big houses as more instagrammable therefore is more appealing to attain to. The alternative to that is tiny house but they are nowhere near as common as more like a nice idea than a practical reality. The reality of sustainable livings is living in an apartment or house that fits the size of the family or group of people you are living with. Keep your expectations realistic automatically brings down the costs of being sustainable, so not only is it good for the planet it's good for your wallet too.
The result?: MODERATE SAVING
Heating: For this one, social media and reality aren't that different. In both cases the house temperature should be kept at around 18°C so rather than keep the central heating on all day, why not layer up a bit more and only turn it on when it's very cold out and maybe in the evenings.
The result?: MODERATE SAVING
Reducing energy consumption: This is another one that sees social media and reality in a similar position. In both cases a sustainable lifestyle calls active efforts to reduce energy consumption.
The result?: MODERATE SAVING
New furniture or decorations on a regular basis: According to social media, in order to have a sustainable lifestyle you have to purchase new furniture from ethical brands and purchase lots of aesthetically pleasing new decorations from sustainable brands, all of which adds up quickly. Sustainable living actually calls for you reusing and repairing old furniture and decorations and thrifting or DIY-ing what is missing, you can still be aesthetic and not break the bank.
The result?: MODERATE SAVING
Big brands toxic cleaning products: According to social media, the best course of action here is to purchase the same products from sustainable brands. The reality is that you can DIY a lot of your own cleaners and using pure and natural alternative. If you want further savings, look into a minimalist lifestyle.
The result?: MODERATE SAVING/BIG SAVING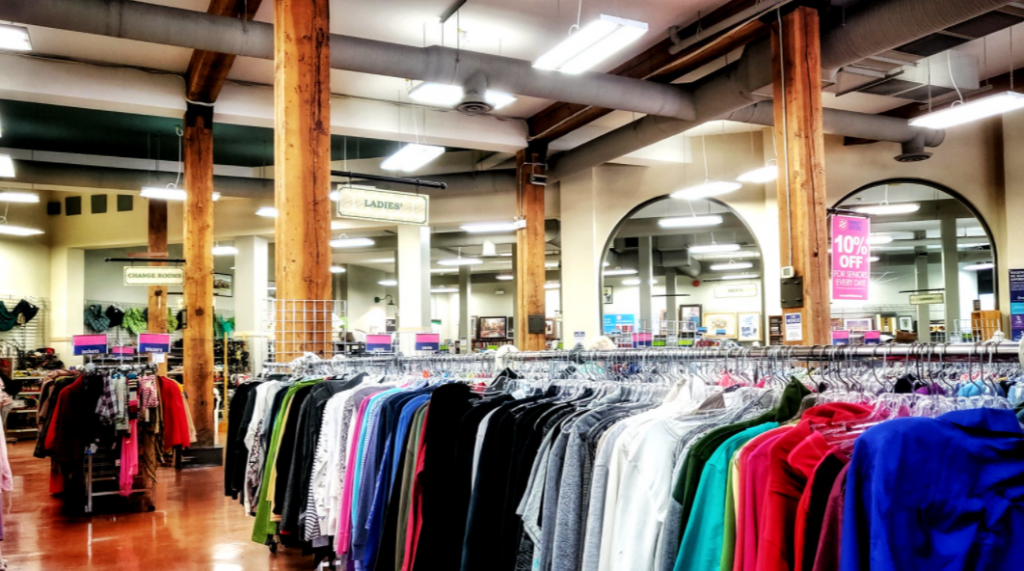 Apparel
Buying clothes: This one is an obvious problem with fast fashion being so prominent in our society today. According to Instagram the alternative to this is buying the same number of clothes but from eco-friendly and ethical brands, which is without doubt more expensive. However, the reality of sustainable living is that you can keep what you own and make sure you repair, refuse, borrow or swap. It means you spend less on clothes but can still keep your wardrobe fresh.
The result?: BIG SAVING
Swapping out Fast Fashion: Avoiding this is more challenging issue, and social media is not wrong when it comes to saying that to combat it we need to buy from ethical brands, but instead of just buying more, buy things like underwear and sports gear, which does need to be refreshed often.
The result?: A LITTLE MORE MONEY
New clothes: If you need new clothes, social media tells us that we need to go thrifting and they are not wrong. Heading to a charity shop is a lot more sustainable, but one thing to be wary of is making sure you only buy what is missing from your wardrobe and what you can't live without, not just anything.
The result?: BIG SAVING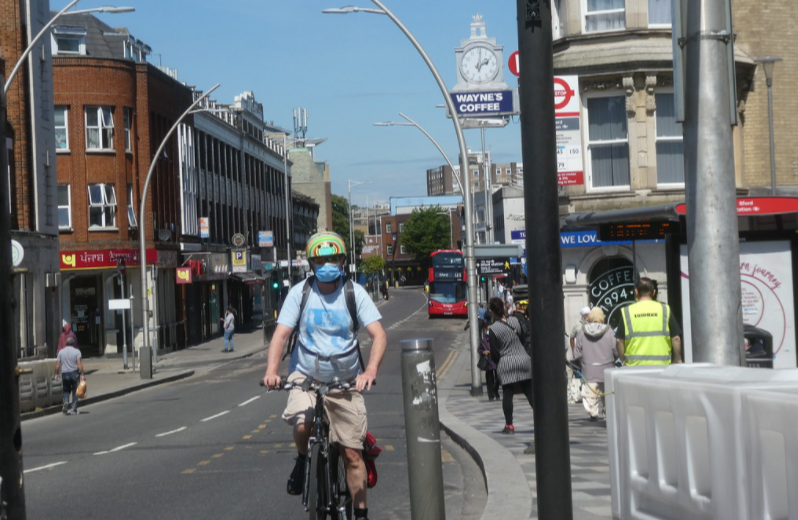 Miscellaneous
Transportation: For this one, social media and reality aren't that different. In both cases it is encouraged that you use public transport, a bike or walk where possible and only use a car when you have no other option.
The result?: BIG SAVING
Travel: This is another one where social media and reality don't differ too much from one another. In both cases it is preferable to travel distances using trains or coaches if the distance isn't too far. If you are looking at travelling abroad, trying to travel to closer destinations should keep your carbon footprint down and keep the costs of sustainable living down too.
The result?: MODERATE SAVING
Beauty products: Social media suggests that in order to lead a sustainable lifestyle you need to have lots of vegan, organic and cruelty-free products, which definitely drives up the cost of sustainable living. The reality is that you should have a minimal approach to skincare, in which all the products you purchase should be vegan, organic and cruelty-free but you don't need many and that means you can invest your money into fewer products that last longer.
The result?: MODERATE SAVING
Social media paints a picture of sustainability and living a sustainable lifestyle as more expensive than living a normal lifestyle, which simply isn't reality. If you price everything up above, you will realise that the areas that you need to spend more money on to be sustainable you save that and more in other areas. You can't be blamed for thinking that it is more expensive, but if you think about it for long enough, how can being a conscious consumer cost more than not being one?
I hope you found this post informative and useful, hopefully encouraging you towards taking the leap to leading a sustainable life and joining the revolution.
by Fran Allen, SGO Projects Officer #learningforthefuture