The previous instalment of the series was all about books and whilst I love books, they aren't for everyone, so the next part of this series is all about films and documentaries. As with the post on books, this list is by no means comprehensive and is just a broad spectrum of options of what to watch to educate yourself on sustainability.
In this list I will give you documentaries and a short synopsis, some of which are free and some of which require a Netflix subscription to watch, so hopefully there will be something for everyone on them.
Free to watch
Short clips
Generation Activism – Climate Change
A clip that shows the summer of a teenager's activism where he goes on hunger strike to protest the Heathrow expansion when it was in its proposal stage.
This clip explores the residents of a small village and looks at whether they can be considered the UK's first Climate Change refugees because the village has been warned they may have to move as a result of rising sea levels.
Big Interview with David Attenborough
An interview that Sir David gave when he was doing press for 'Our Planet Matters' in which he shines a light on climate issues and reminds us that the growing awareness of the climate emergency should force the government to act.
Longer watches
This documentary is all about the collapse of the Rana Plaza building in Bangladesh which saw the death of 1100 people and 2400 people being injured. It provides a series of interviews and archive footage to give voice to those impacted and how greed and corruption directly caused this.
Plastic not fantastic (series)
Sir David Attenborough looks at the science of climate change and potential solutions to this threat. It shows the threat that sustained dangerous levels of climate change can pose both to human populations and the natural world in the future.
The State of the Planet
This follows three young fashion bloggers who spent a month living the life of Cambodian garment works In Phnom Penh to see how the people who make the clothes that they love so much live, including surviving on their income.
Where The Future of Fashion is Headed
A documentary about the future and a new way of approach to fashion because of the terrible impact that Fast Fashion has on our planet and the human right violations that occur.
This documentary film about humankind's total dependence on animals for economic purposes. Animal lovers will find this documentary a very difficult watch. It looks at how animals are subjected to horrendous abuse for our food, scientific experiments, fashion and entertainment.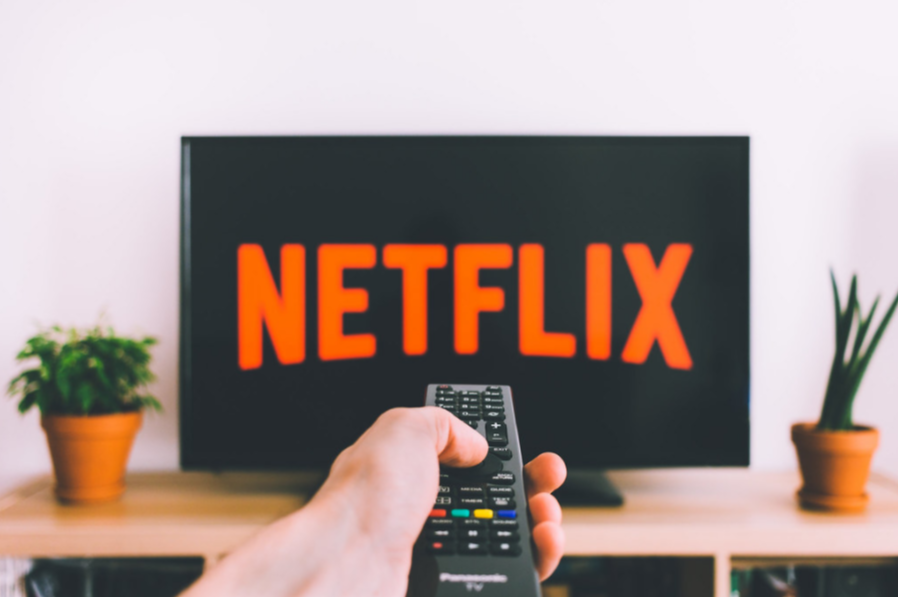 Require a subscription
Netflix – browse here
Life on Our Planet
This documentary sees Sir David Attenborough giving an account of what the devastating changes has observed on our planet in the last 70 years. Starting in Chernobyl and bringing it up to the modern day, it explores how tragic the changes we are inflicting on the planet are.
Kiss the Ground
Woody Harrelson narrates this documentary which explores a potential solution to the planet's climate crisis – soil regeneration because damaged and eroded soils also release carbon dioxide and contribute to climate change.
My Octopus Teacher
This film inspires you to open your eyes and heart to nature's wonder and form a deeper relationship to the natural world all around you so that are inclined to protect and preserve the most crucial thing on the planet – life.
Our Planet
This environmental documentary captures the beauty and the sad but terrifying truth of what is happening to our planet; exploring how climate change impacts all living creatures. It redefines 'interconnectedness' and provides compelling evidence suggesting that one part of the eco-system being impacted means everything is altered because it is all connected.
A Plastic Ocean
This documentary explores the deteriorating sea life and the fragile condition of our ocean; the result of modern human lifestyles built around plastic convenience. It is eye-opening and at times heart-breaking is an effort to inspire real change and encourage us to live a life with less plastic.
Chasing Coral
In this documentary we get to dive deep and witness how corals are dying as a result of a warming planet. It provides crystal clear visuals of the exact impact of climate change on has on our seas.
Cowspiracy
Educating the viewer on how factory farming is decimating the planet's natural resources and why this crisis seems to be being ignored by major environmental groups.
Naledi: A Baby Elephant's Tale
This documentary doesn't just share the story of one elephant but shows viewers the different threats to all African elephants such as poaching, habitat loss and of course, climate change.
Mission Blue
An awe-inspiring documentary that inspires positive action to protect the ocean. It educates viewers on the threats facing the ocean and why some marine hotspots are critical to the health of the ocean and need to be formally protected. The aim is to raise public awareness and influence policy and permanent change in business and individual habits to reduce pollution and destruction.
Minimalism: A Documentary About the Important Things
Minimalism confirms that we don't need the biggest house, latest iPhone or a gleaming Porsche to make us happy. It looks at people who have downsized, decluttered and brought positivity into their lives along the way.
The Game Changers
This documentary shows how eating greens (and avoiding meat) can help you to go green, as well as being good for your health.
Amazon Prime
Al Gore, former vice-president and US presidential candidate, presents scientific information about global climate change. It is a basic look at global warming and the greenhouse gases that cause it.
This sequel to the previous title explores the progress made to tackle the problem of climate change since the release of the initial documentary in 2006, discussing the global efforts of Al Gore in persuading governments globally to invest in renewable energy.
Exploring the rise of the concept of sustainability from the fringes of society to the mainstream, this documentary film looks at this new context and what changes need to be made in order to achieve sustainability.
All about the circular economy, this documentary looks at what it means to move from a take-make-waster linear economy to a borrow-use-return zero-waste economy that is fundamentally sustainable.
Of The Sea: Fishermen, Seafood and Sustainability
Focusing on the future of sustainable seafood, this documentary tells the story of five Californian-based fisherman and how challenging and competitive the fishing industry is and why this move is an import and compelling idea.
This documentary provides an up close and personal view of the EARTHSHIP world and "Biotecture" as invented by the American architect Mike Reynolds. It documents a revolution, whose central tenants are radical sustainability without compromise, to transcend the staid social and economic norms.
A story all about the clothes we wear, who makes them, and the impact of the industry has on our planet. It pulls back the curtain back on who really pays the price for our clothing when the price has been decreasing for decades.
Looking at what happens when an overpopulated world, dwindling resources and a shifting climate all collide, this documentary illustrates what happens if we continue to facilitate climate change.
Living the Change: Inspiring Stories for a Sustainable Future
Exploring the solutions to the global crises we face through people who have changed their own lives and in their communities, in order to live in a sustainable and regenerative way.
There are lots of different options here, all of which will teach you something about sustainability so are definitely worth a watch at some stage. We have linked everything except the Netflix documentaries but we have linked the Netflix browse option which is the next best thing!
by Fran Allen, SGO Project Officer #learningforthefuture