Good news! Did you know that at the meeting of Canterbury City Council's Policy and Resources Committee on 17th July, there was a unanimous, cross-party decision to declare a climate change emergency for Canterbury and its district?
The motion commits the Council to set targets to reduce carbon emissions to net zero by 2030. Exactly a week after, the Sustainability team hosted the second meeting of the newly formed Canterbury Climate Action Partnership (CCAP), a sub group of the Canterbury SDG Forum, which is a community-led group established in 2018 joined with Canterbury Christ Church University and the University of Kent to address some of the most pressing problems of the world today through the prism of the UN's Sustainable Development Goals.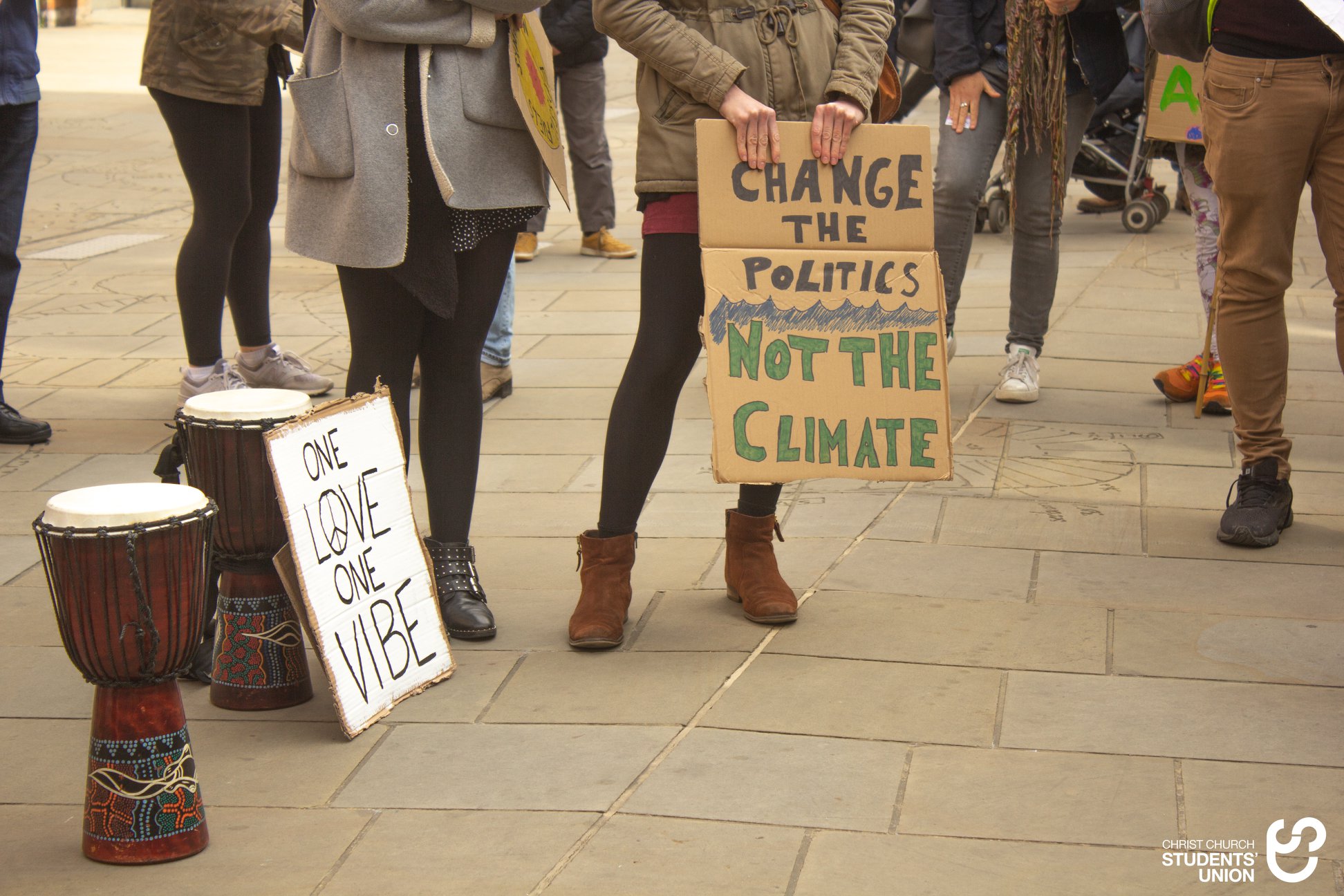 The initiators of the Eco Forum, since renamed the Canterbury Climate Action Partnership (CCAP), are choosing to be guided by the activities of Bristol City Council, who lead the way on climate action at local government level in the UK. The CCAP are particularly focused on reducing carbon emissions, but will be setting broader aims, including a publicity campaign to inform and engage as many residents as they can. Their current membership comprises representatives from local, relevant interested parties, such as Rob Thomas, Leader of the Council, several councillors, Extinction Rebellion, Youth Strike 4 Climate, Kent Police Eco Cops etc. Staff from the Sustainability team will continue to represent Christ Church. Maz Hamilton, Sustainability Coordinator can provide any further information about the Partnership's activity as it unfolds, if you'd like to know more. If you're interested in the recommendations of the climate change declaration, the minutes of the Council's meeting on the 17th July can be found here.
by Maz Hamilton, Sustainability & Futures Initiative Coordinator