Sometimes the best way to look after yourself is by looking after something else, and this could be through growing your own veg.
But don't just take our word for it. There has been research done into how gardening can positively impact your mental health.
Out of 317 people who took part in table-top gardening sessions run by Thrive across Berkshire, Hampshire and south Oxfordshire, 80 per cent reported better mental health as a result, with 93 per cent saying they had improved their confidence and motivation.
Across the pond in Philadelphia*, 144 gardeners were asked for the reasons they did it and mental health was second to recreation as the most important factors.
Johnson Garden
Did you know you can grow your own veg on campus? In the Johnson wellbeing garden something is growing… well, it could be! In the Johnson Wellbeing Garden, John is setting up allotment boxes for students and staff.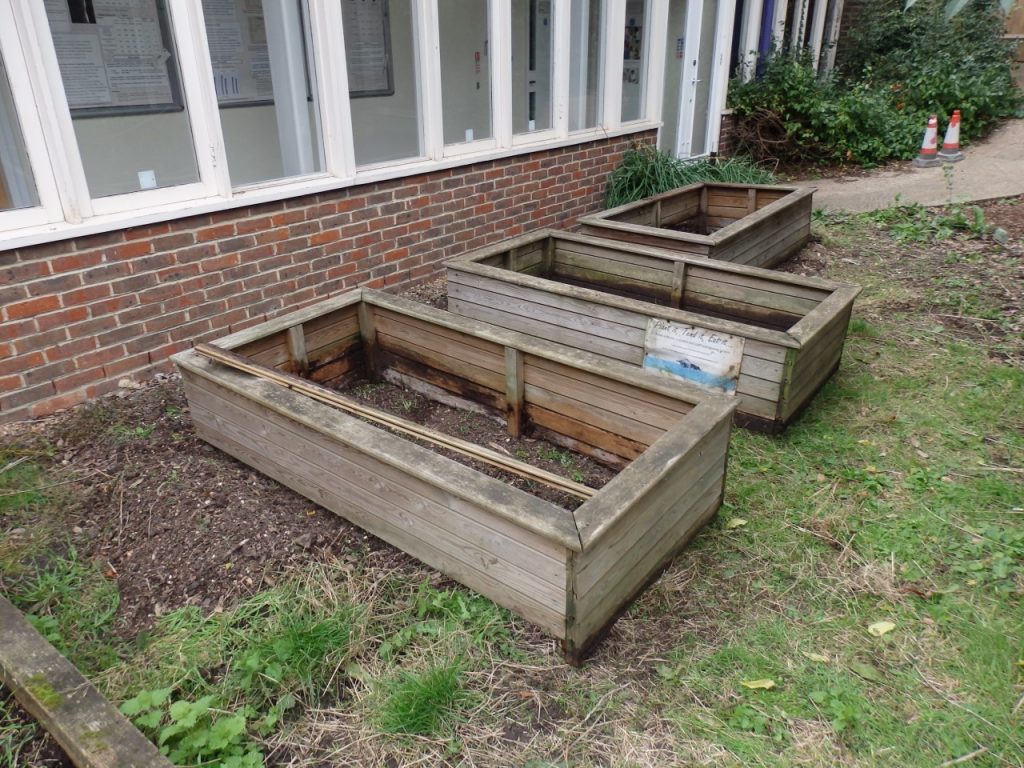 These allotment boxes are roughly 1mx2m and you can plant anything you would like (within reason) in them.  For more information you can email John directly.
Creating a Window Box
You could set up a window box as a manageable way to grow plants.
Window boxes are simple yet manageable ways to grow plants on a small budget. You can plant anything you would like in these boxes. You could use wicker baskets and plant pots to make your own. It is important your window box has the proper drainage so your plants don't drown.
You could grow vegetables, fruits or herbs in window boxes and, if looked after correctly, you could have an edible window garden in a few weeks.
In a previous blogpost we showed you how to make a simple version of a window box using eggshells, read how to make them here: #LIVINGWELL – EGGSHELL HERB GARDEN
by Amy Bayliss-Fox, SGO Project Officer #livingwell