How well do you know your history? Are you someone who prefers to live in the now and disregards the past or do you realise how important it is to learn about what happened in the years gone by? After all, those who cannot remember the past are condemned to repeat it as George Santayana said.
In this series I hope to educate you on some things from the past, to help to inform your decisions both now and in the future.
What are the Stonewall Riots?
They were a series of spontaneous and violent demonstrations by members of the LGBT community in June 1969. The 'uprising' took place in New York City and was sparked by police raiding the Stonewell Inn which was a gay club located in Greenwich village. The riot lasted six days and is often seen as the catalyst for LGBTQ+ rights in the USA but also around the world.
Some context on Stonewall
Crime families saw an opportunity to exploit the poor treatment of those in the LGBT community, therefore dominated the ownership of gay bars and clubs especially during the 1960s. The Genovese family, who owned Stonewall, opened the doors in 1967 and avoided police interference (a common thing as 'gays' were seen as being on the fringe of society) by bribing the officers to ignore what was going on at the club and to tip them off if there were to be raids.
Without police interference, costs would be cut wherever possible; the club lacked a fire exit, running water behind the bar to wash glasses, clean toilets that didn't routinely overflow and palatable drinks that weren't watered down beyond recognition. What's more, the Mafia reportedly blackmailed the club's wealthier patrons who wanted to keep their sexuality a secret.
Despite all of this it was an important institution within Greenwich Village. It was large and relatively cheap to enter. It welcomed drag queens, who were never well-received at other gay bars and clubs. It was a nightly home for many runaways and homeless gay youths, who panhandled or shoplifted to afford the entry fee. And it still allowed dancing, one of the only, if not the only, gay bar left that did.
What did Gay Rights look like before Stonewall?
The first documented gay rights organisation in the US was The Society for Human Rights, which was founded in 1924. They were forced to disband a year later, but they managed to publish the first gay-interest newsletter 'Friendship and Freedom'. America saw its first lesbian rights organisation form in 1955 under the title The Daughters of Bilitis.
In 1966, when the Civil Rights Movement was in its prime, The Mattachine Society staged a protest of sorts where they openly declared their sexuality at taverns, daring staff to turn them away and suing establishments who did. The Commission on Human Rights then ruled that gay individuals had the right to be served in bars, which saw police raids were temporarily reduced.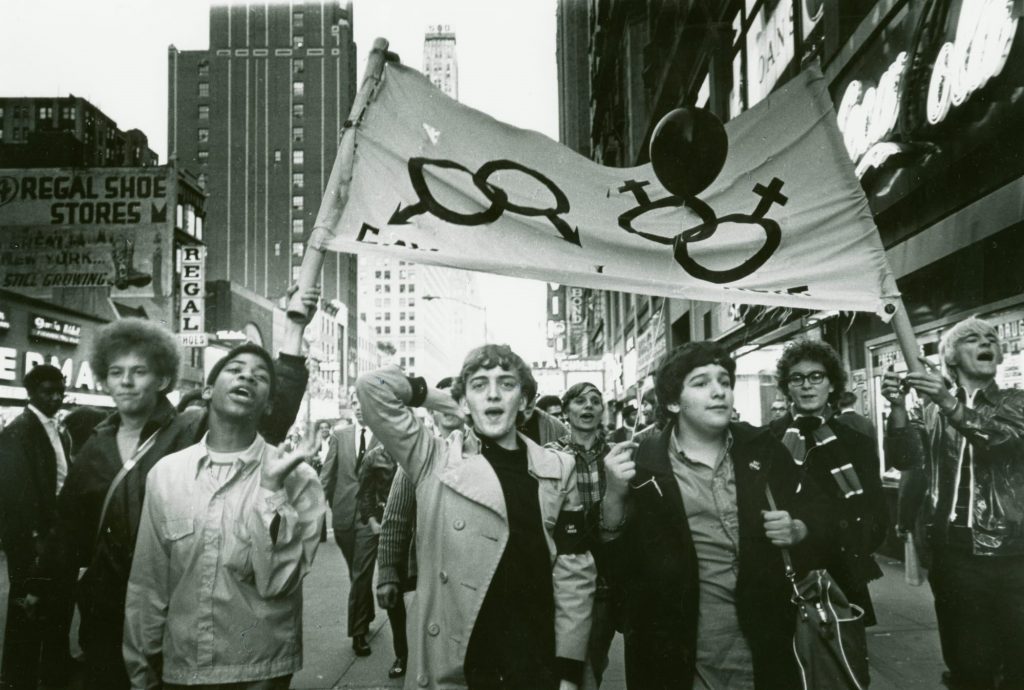 Stonewall's Legacy
Though not the start of the gay rights movement, the Stonewall Riots was a galvanizing force for LGBT political activism, leading to the formation of numerous gay rights organizations. On the one-year anniversary of the riots on June 28, 1970, thousands of people marched in the streets of Manhattan from the Stonewall Inn to Central Park in what was called "Christopher Street Liberation Day," which became America's first gay pride parade. The parade's official chant was: "Say it loud, gay is proud."
More recently in 2016, then-President Barack Obama designated the site of the riots—Stonewall Inn, Christopher Park, and the surrounding streets and sidewalks—a national monument in recognition of the area's contribution to gay rights.
London Pride
London Pride is an example of something that was born out of the Stonewall Riots as it is normally something that is held on the nearest Saturday to 28 June, which is the uprisings anniversary. The event marks one of the UKs first celebrations of
Pride in London is run by a group of volunteers who are passionate about equality and diversity. They run the event as part of a not-for-profit organisation and tend to use any surplus funds that are raised are used to support the LGBT+ communities and improve the event. They aim to make significant portions of the event free to attend so no one is unable to take part, and they welcome people of every race and faith, whether disabled or able-bodied, and all sexualities and genders including lesbian, gay, bisexual, asexual, queer, questioning, intersex, trans*, genderqueer, gender variant or non-binary as well as straight and cis allies.
Statistics from a recent study
The events at Stonewall Inn in 1969 have also seen the set-up of the 'Stonewall' charity, which is dedicated to letting those in the LGBT community know that they are not alone and work towards promoting the fact that they are stronger united. In 2018 they conducted a study of Universities about LGBT Students in Britain along with YouGov. These are just a few of the statistics that they found:
Two in five LGBT students (42%) have hidden their identity at university for fear of discrimination.
More than a third of trans students (36%) and seven per cent of lesbian, gay and bi students who aren't trans faced negative comments or conduct from university staff in the last year because they are LGBT.
Three in five trans students (60 per cent) and more than one in five lesbian, gay and bi students who aren't trans (22 per cent) have been the target of negative comments or conduct from other students.
These statistics show that this issue is still prevalent today, with it often being fellow students that are targeting those in the LGBT community. That is something that we need to work to change.
Why is all this significant?
But what does this mean for me? What have I got to learn from this? This blog post is designed to show you that the fight for equality is not a thing of the distant past but is still ongoing today. The main point that I am trying to make here is that people had to fight for rights that we see as fundamental human rights, which is to go about their lives and live their lives with someone they love. What I am saying is that equality is something that is something that is being fought for every day, with the Stonewall riots being the catalyst for a movement that is still seeing progress today. Just for some wider context with where things stand currently, there is still a pushback to same-sex marriage and other advances of equality that has been empowered by "hate radio" and the political rhetoric that see politicians including the president using inflammatory language and proves that there is still significant progress to be made.
by Fran Allen, SGO Project Officer 'Learning for the Future'