#actingtogether Zero or Low Waste Snacks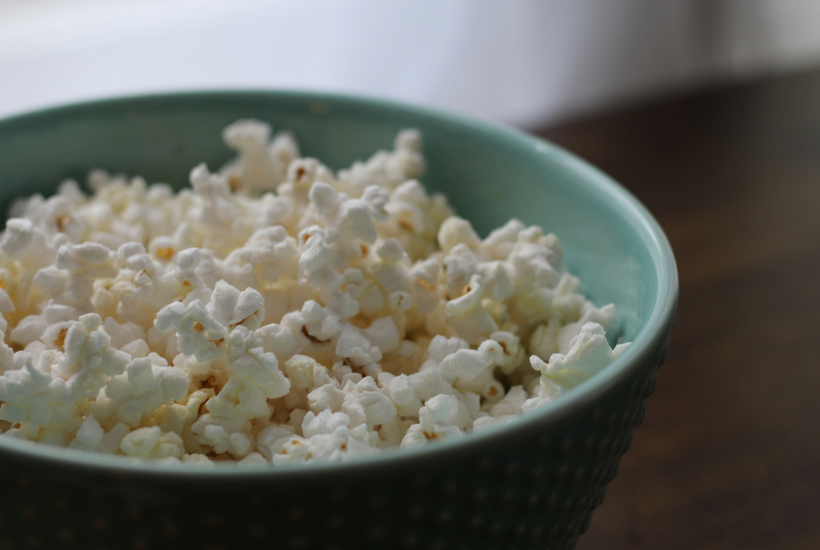 I love snacking. I know people that live off of snacks. In recent years, snacking has become a big thing in our culture. I'm always conscious about how much waste snacking can produce, with production and packing. I thought I'd share some zero or low waste snacking 'recipes' to hopefully help to make you more aware of the amount of waste that snacking can generate.
Crisps are difficult to replace, because anything you make at home are just never as good as the store-bought ones. Here are two alternative to make some crisps yourself.
Cinnamon Apple Crisps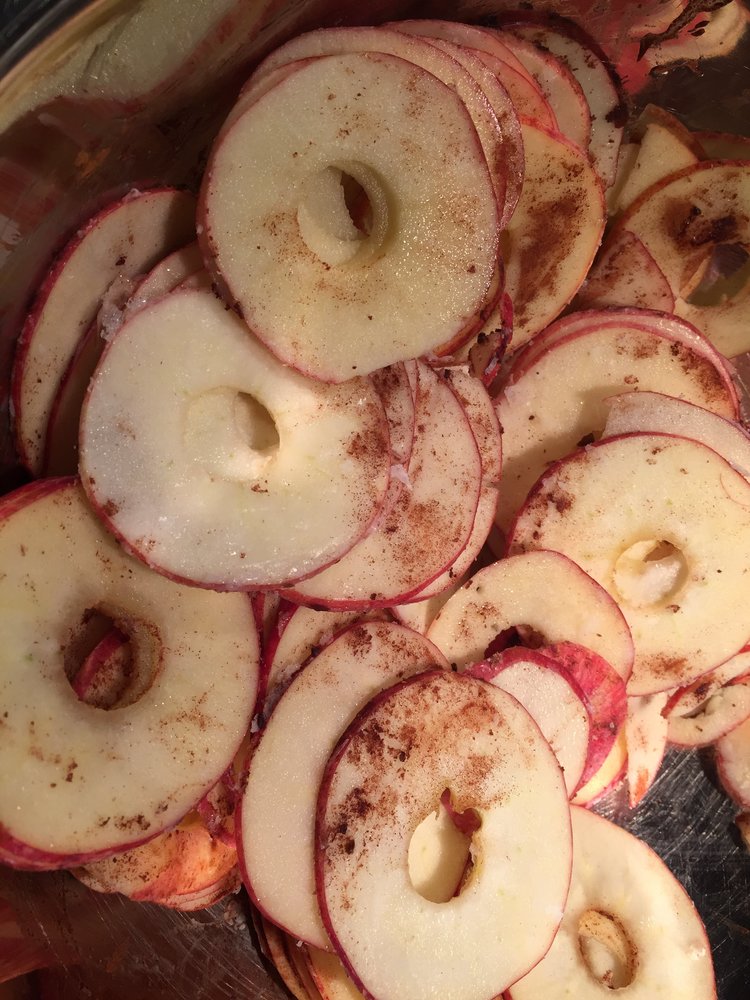 I love apples, so making them into crisps is a great alternative ways of eating them. They are also more portable in crisp-form and apple and cinnamon is a great flavour combination. For the best results use a Mandolin, because it will make all the slices thin and consistent. I would do this with three or four apples because they do shrink when baking. Core and slice the apples and then mix with two to four tablespoons of coconut oil and two to three teaspoons of cinnamon. Place all slices flat on a baking sheet and bake for an hour at 150º.
Veggie Skin Crisps
Using vegetable skins to make crisps is a great alternative way of using what most people consider waste. This works with with potatoes, carrots, courgette and cucumbers. The key to successful crisps is making the peels roughly even and massaging oil into them before placing them evenly on baking paper in the oven. The only downside to these crisps tend to be better cooked low and slow, they tend to take about 2 hours if you're cooking them at 150º. You then add salt and spices once they have been taken them out of the oven. Depending on the thickness of the peels, you may need to turn them half way through.
Baking crisps makes them a lot healthier than the fried ones you often get in a packet that you buy, therefore it's not only more sustainable, it's also better for you.
Popcorn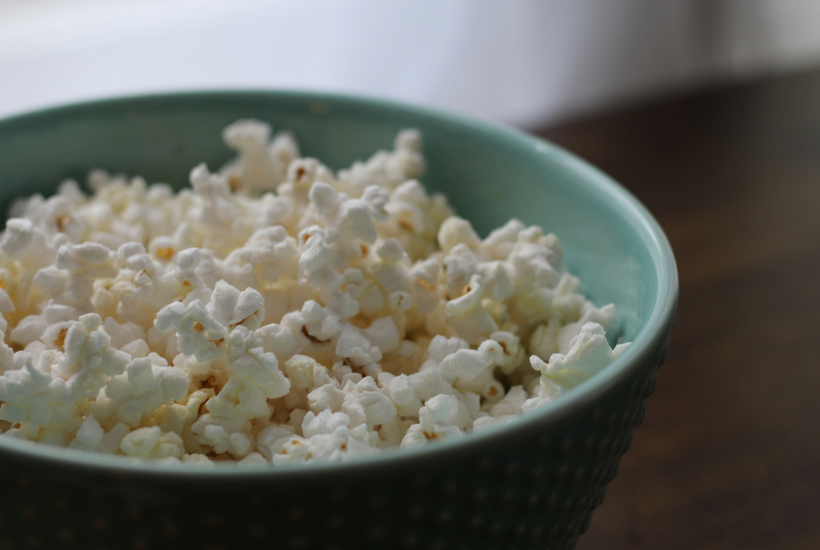 Popcorn can be a surprisingly be healthy snack if you make it from scratch. Buying the kernels themselves means that you are able to add whichever flavours that you like, a bit like a blank canvas. You can add a little sugar and coconut oil if you fancy something sweet or you could add some garlic powder and cayenne for a stronger, savoury flavour.
'Nice' cream
Ice cream is often packaged in plastic lined cartons, and is made from products that aren't great for the environment. If you fancy making your own alternative, you can freeze a few bananas without their peels until completely frozen, then blend with a splash or two of almond milk until smooth and creamy. You can then add anything you'd like to make it more exciting, like chocolate chips or peanut butter (palm oil free of course).
Fruit and Veg
The simplest snack is good old fruit and veg. Just having an apple, orange or carrot and composting the parts that you don't eat produces no waste and is the quickest and easiest thing to do. There are so many different types of fruit and veg that you can snack on, it's definitely the most hassle-free suggestion on my list.
Fun fact: most parchment paper is compostable and is a great way to line your baking tray when baking crisps!
If you found a new snack recipe to try, why not have a look at our other recipe posts.