#actingtogether Lessons we've learned about the importance of community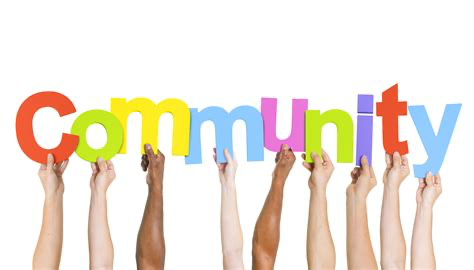 There have been lots of things that can be cited to have come out of the COVID-19 pandemic of 2020, even as we are still living with its affects. One of the big things we have learnt is all about the importance of community. The truth of the phrase "United we stand, divided we fall" has never been more accurate because we physically can't beat this pandemic on our own. It takes a country of people willing to do their part in stopping the spread of this devastating bug.
Never has the idea of coming together by staying apart been a more important action. When lockdown was at its strictest, the government allowed people out of their house for one piece of exercise or shopping or other necessary errands – social distancing at all times. To do that isn't and can't be an individual effort therefore the communities around the country and the around the world need to do their part. The collective effort of everyone would help to 'flatten the curve' and that became the driving force behind the actions of our leaders and our communities.
One of the main challenge most people face when it comes to being stuck at home is not having the opportunity to be social with those we don't live with. No amount of zoom calls or messages can quite take the place of face-to-face connection and it proves one resounding theory. Humans are social beings. To that extent, so many people have disregarded the selfish action of self protection in favour of helping out where they can. This has come in the form of many things, including buying groceries and running errands for those in your area (therefore your community). The idea of checking in with your neighbours is no longer a thing of the past, and even if it's just a wave on a Thursday evening to clap for our carers that is more than what happened before the pandemic hit Britain, for the most part.
Though community is normally referring to those groups of people living in the same geographical location. Communities exist all over the world, separated by language, culture and geography, but it doesn't make them any less of a community. Collectively, all over the world, this pandemic has at least touched the far corners of the world, making each communities role important in the mechanism that is slowing the spread of COVID-19.
A sense of togetherness has come from the fact that we all know that everyone is in the same boat. We are all living with the restrictions that COVID-19 has put on our lives, whether that be those who are unable to work because of the virus, the doctors and nurses who have to wear potentially uncomfortable PPE to protect themselves whilst saving lives or the parents who have had to become overnight teachers to their children. Everyone is affected to varying degrees by this pandemic. Some people will be feeling the impact of it for many years to come because it has caused a devastating loss in their social circle or family. As the death toll continues to rise, the importance of doing what is right for us (in line with government guidelines) has become more prevalent and bolstered our sense of community because we are doing this for more than just ourselves.
Back in April, the Office of National Statistics found that more than two thirds of people felt that they were doing more to help others since the virus outbreak. The SGO also put together a short lost of things that we had seen proving the 'The Kindness Pandemic' really was something that thrived during the height of the pandemic especially (check it out here).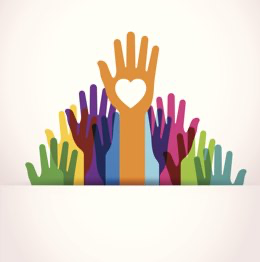 At the beginning of May, many communities had some form of a social distancing street party to celebrate the 75th Anniversary of VE Day. Something that had been seen less and less in recent years. My dad has lived in his house for 9 and a half years and only now has learnt the name of one of his neighbours that moved in before he did. All thanks to a VE Day Street Party that may not have been possible without COVID-19. Whilst the pandemic will NEVER be seen as a good thing, there are things that came out of it that have made it a memorable time for more reasons than the devastating impact.