a Sustainable Isolation| why the corona virus is a great chance to become more sustainable.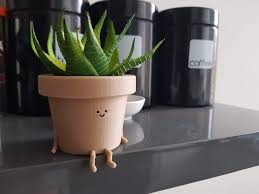 If ever there was a time to consider the human impact on the environment and make changes, it is this moment, now.
With advice being in full lockdown, why not re-assess your personal household contribution to the environment. We can recycle more, re-use more and reduce more easily than ever before. We have no choice now but to make do and mend. There are no distractions and we have no where to physically go.
Recently a report was published stating how the lockdown and isolations of different communities and nations has dramatically improved air quality across the globe. In cities such as London, the air pollution has declined significantly in normally high polluted spot, -not surprising considering 80% of London's air pollution is called by NO2 a greenhouse gas caused by vehicles on the roads. If we continue this way, the air quality will in turn improve our lives as well as climate change. Those with respiratory conditions especially will be able to live their lives far happier. It has also been suggested that the improved air quality will slow the rate of the virus spreading which is also a bonus. But there's more to that can be done with isolation than just improving the air quality and protecting our loved ones. We have time now that we will never have again to really make a change.y say it takes 10 days to develop a habit and 15 days to change a lifestyle. These 3 weeks therefore are the perfect opportunity to make a difference. So why not give a go at improving something in your house each day. Here are a few suggestions:
only cook what you need and actually eat any leftovers you have
upcycle furniture or clothing
think about water consumption, turn the tap off whilst brushing your teeth
start recycling your waste if you do not already
sort out items for charity donation
donate unwanted foods at the local food bank donation point
plant/grow greenery and herbs around your house for added oxygen and a mood boost
"Are we looking at what we might see in the future if we can move to a low-carbon economy? Not to denigrate the loss of life, but this might give us some hope from something terrible. To see what can be achieved."

Paul Monks, Professor of air pollution at the University of Leicester, in an interview (The Guardian, 2020)