There is still the SaveAs Writers competition results tonight and Distance Drift: future archaeology walk tomorrow.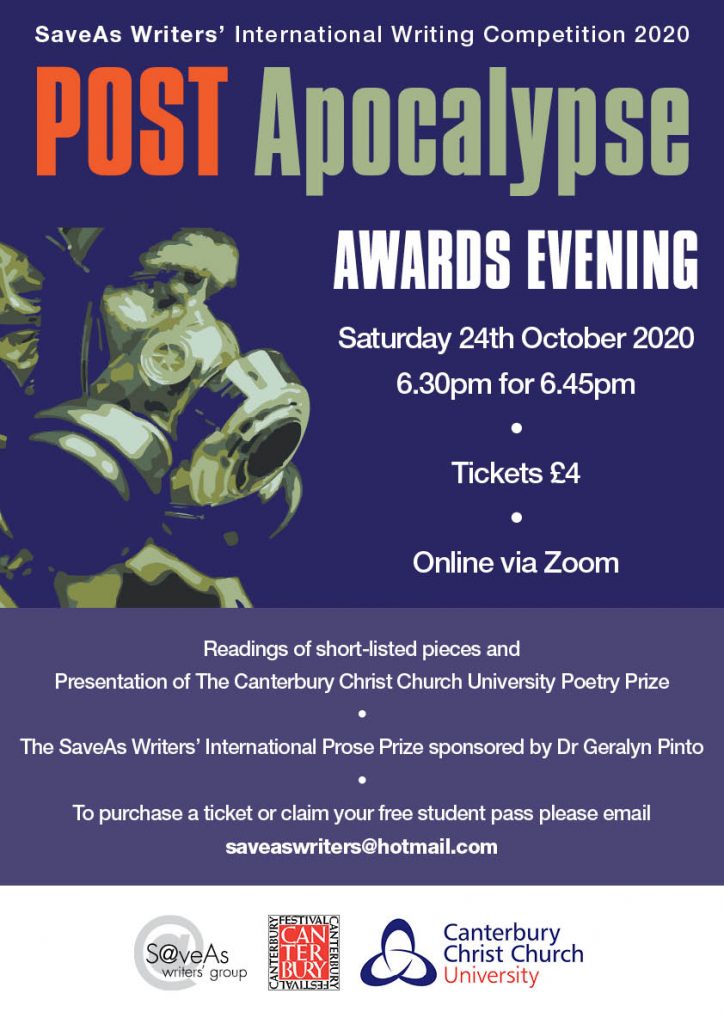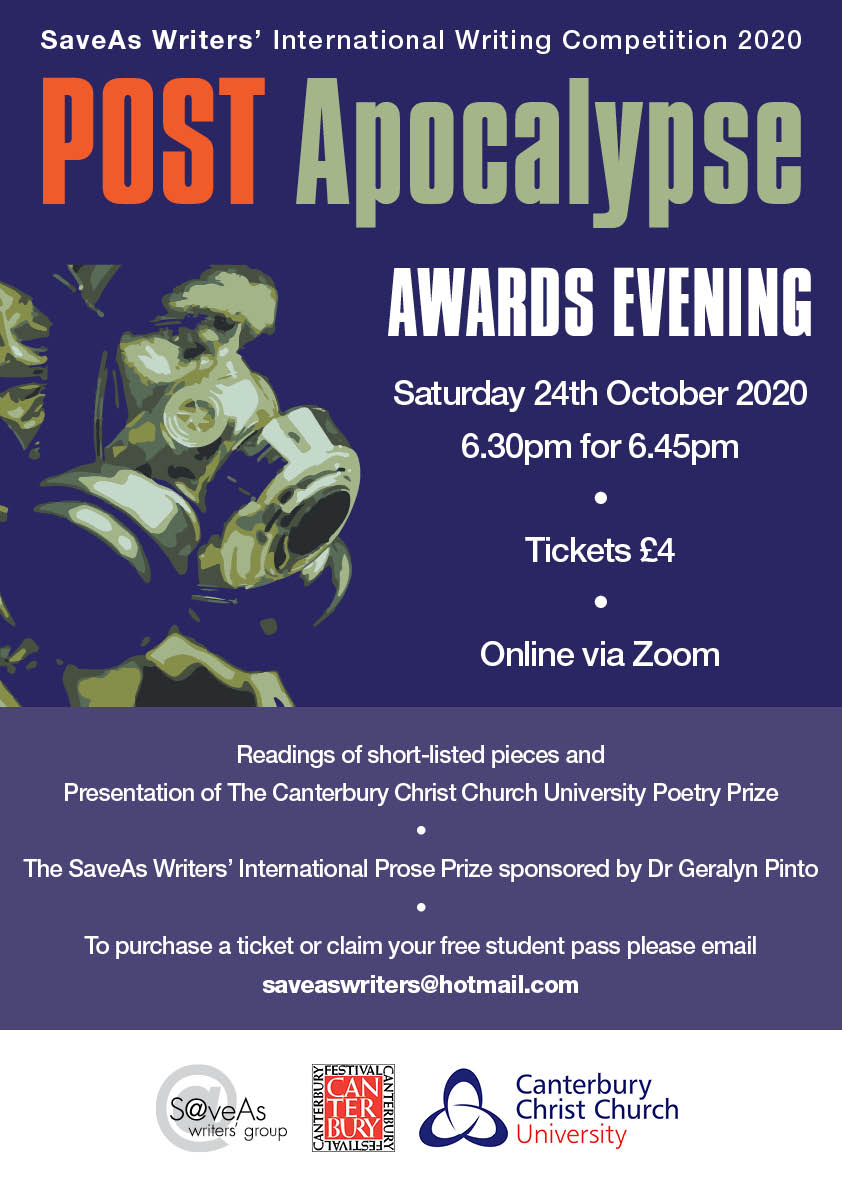 A big thanks from Andrew M. Butler, Feral Practice, Paul March-Russell and Sonia Overall to all our speakers and film makers for giving of their time so generously.
The readers' response films can be found at https://www.youtube.com/playlist?list=PLZppYa7puXqMCPK3X7g5MQ89ozc41OtD7.
***
Thanks to Canterbury Christ Church University — especially Simon Starr and Duncan McIver — and The University of Kent, The Russell Hoban Estate, The Arthur C. Clarke Award, The Science Fiction Foundation, The Canterbury Festival, Festival CHAT 2020, and the Beinecke Library, Yale University.
Keep checking here for future events — film screenings, walks and further talks. the Riddley Walker sculpture workshop has been postponed due to the second lockdown, but Paul March-Russell will be discussing the project and his research with Julieann Worrall Hood.
We can be contacted on sum.tyms.bit@gmail.com and welcome feedback.