You can train to teach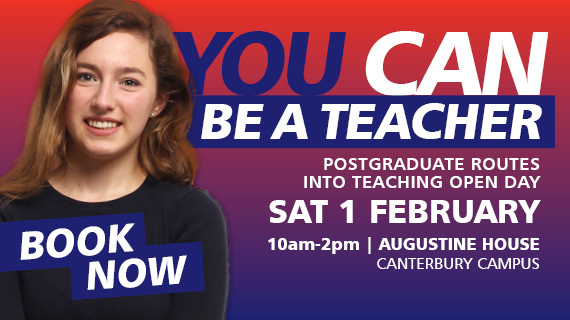 If you are interested in inspiring the next generation, come to our Open Day on 1 Feb 2020 and explore the different routes you can take to become a teacher.
Use the Open Day to discover more about our wide range of postgraduate routes into teaching.
Speak to our expert tutors
Visit our student support stands
Take part in our taster sessions
Learn about the application process
Hear a range of talks.
To find out more and book your place click here