Student Safety Day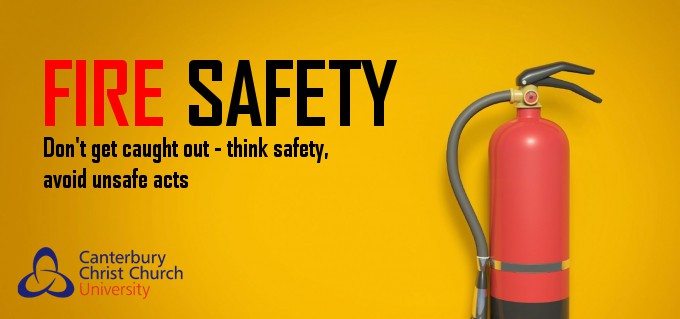 Whether you are living in halls of residence, private accommodation or at home – fire safety does matter. Come along to Canterbury Fire Station on 19th September from 10am to find out more.
Did you know?
5 people aged 17-24 are killed or injured by fires each day
Every year, around 350 18-24 year olds are injured in accidental house fires started by cigarettes, smoking materials & candles
More than ½ of all accidental fire deaths amongst this age group occur in the kitchen when cooking, when handling hot substances or through misuse of electrical equipment
1 in every 3 people who die in house fires has been drinking
Some simple tips
Keep your cooker, grill & oven clean to avoid grease & fat build-up, that could start a fire
Keep an eye on your cooking
Don't cook when drunk
Unplug phone chargers & hair straighteners when not in use
Keep fire escapes clear
Don't cover smoke detectors
Don't ignore fire alarms if they go off. You may think it is only a test or your flatmate has accidentally set it off again but it could be real and you would not want to risk your or other people's safety.
If you smoke make sure you put your cigarettes out. Remember you are not allowed to smoke in Christ Church Student Accommodation.