What's Happening in November at CCCU?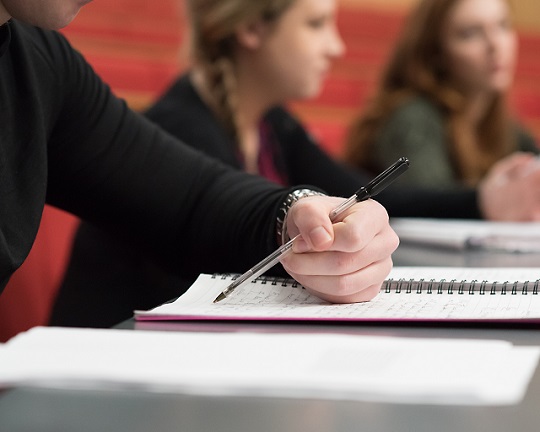 There's a big focus this month on preparing for end of module assessments, exams and coursework submissions, and making sure you are able to succeed. If you're on the edge of a 1st, but not quite there, these opportunities can help. Alongside this, if you need some extra support on the road to completing the first semester, the doors are always open.
Augustine House Library – Opening 24/7
Now that you're halfway through the first semester you're probably beginning to think about your end of module exams and also putting together coursework. To help with this, Augustine House will be open 24/7 from 6 November until 19 January to make sure you can get the resources you need to succeed.
Academic Learning Development Workshops
By now you'll either be in the middle of completing, or have recently completed, your first coursework assignments. Alongside this end of module exams may also be fast approaching. Remember you are able to get ahead in your studies by attending the wide range of workshops being run through November and into December. Some of the areas covered include:
Plan & Prepare Your Assignment
Discussion, Argument & Critical Analysis
Referencing & Plagiarism
And more besides.
If you just want to find some extra guidance to help you while your studying, visit the 'Develop Your Learning' area of the student webpages.
Free Morning Sport Sessions
Christ Church Sport are offering FREE early morning sports sessions for all students. Start your day feeling positive and ready to go with these morning activities. Every Thursday take part in a fun Futsal session from 7:45am – 8:30am, and on Friday mornings we are offering exciting Basketball sessions, from 7:45am – 8:30am. All activities will take place at Christ Church Sports Centre until 17 November.
Also look out for UV Sport and Fitness Week from 13 -17 November and some special Black Friday deals on 24 November..
Volunteer Action Week
Volunteer Action Week is taking place from 13-17 November, this is the week were you can find out how you can help some fantastic organisations who are working to bring about social change.
For Volunteer Action Week CCCU will be hosting a range of pop-ups with different organisations, who can tell you about the opportunities they have for volunteers. They will be in Augustine House and Touchdown, with a different organisation there on each day.
Alcohol Awareness Week
This year's theme for Alcohol Awareness Week is 'Alcohol and Families' and runs from 13 – 19 November. Keep an eye on this blog and also the CCCU Student social media channels as we'll be posting and sharing information on how to get help with any alcohol related problems you may be facing alongside healthy alternative social activities (and the money you could save in the process!).
Visit the national Alcohol Awareness Week website…
It's Not Too Early to Find a Housemate for 2018!
Looking for your first property to rent can be a bit daunting! But don't panic as there are more than enough rooms to rent and you can even stay in University accommodation halls if you want. So take your time to make the right decision for you.
If you do choose to move out of University Halls, finding housemates isn't always an easy thing. Therefore, the Students' Union  are holding an event just for you, so you can come along and get some free pizza and hopefully meet those perfect housemates, as well as getting some more information on renting. The event is on the 29th November at The Lounge.
Student Events Calendar
With all of the different events and activities taking place on the run up to Christmas, there's probably something for everyone. The Student Events Calendar lists all of the things taking place that are organised and open for all current CCCU students to attend, and the best thing is the majority of these events are free!
Visit the Student Events Calendar…
Student's Union Events
A whole range of events are also taking place and supported through the Students' Union, including the return of  the Puppy Day at the Broadstairs Campus, a Q&A with Rosie Duffield, MP, and more.
Visit the Student's Union Website for details…
#Stressless
From 20th November the University, working with the Students' Union, will be organising a range of activities and support to help you do the best you can in your exams and assignments. More details to follow…
Tune into CSRfm
Tune into CSRfm, your local Community & Student Radio Station. You can tweet any questions you may have about studying in Canterbury to @CSRfm on Twitter to be featured live on-air.
Tune in online at http://www.csrfm.com or on 97.4fm when you're in the Canterbury area.