What's happening in July at CCCU?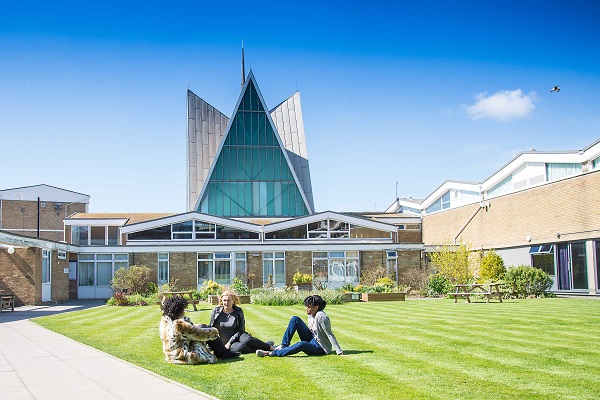 Check out our Monthly Update and see what's happening this Summer at CCCU.
Congratulations to those who have received their end of year or final year results. Don't worry if you have any reassessments, we'll be in contact to offer support to those who may need it. We will support you as much as possible to help you transition into the next academic year or help you get to your graduation.
Results Support Office
It is really important you check your results – even if you think you know what you achieved. You will be able to view your results by visiting the Student Portal once you have received your email notification to say they are available.
Click here for your GMS results dates
If you have any questions, want to clarify what your results mean or think your results are incomplete please contact the Results Support Office on 01227 926677 which will be open from 1pm – 8pm on Wednesday 28th June, Monday till Friday.
CCCU Awarded Silver in the Teaching Excellence Framework (TEF)
TEF Panel judged that the higher education provider delivers high quality teaching, learning and outcomes for our students. The award also shows that we consistently exceeds rigorous national quality requirements for UK higher education. This is exciting news and we want to build on top of this award by giving you a voice within the University. You can learn more about Student Voice on the student webpages.
LibrarySearch is Changing
At the end of July, we're changing to a new system for LibrarySearch.
Follow these steps to get ready for the change:
Tidy up your library account: return any books you don't need, and pay off any fines you may have.
Export your e-Shelf references from LibrarySearch: email them to yourself or import them into your preferred reference management software.
Keep an eye here on the Student Blog: we'll keep you posted about key dates and developments.
Why is LibrarySearch changing? This is happening as part of a collaborative Library Systems project involving the Universities of Kent and Greenwich, as well as Canterbury Christ Church University.  The new system will allow us to make improvements to the way you borrow books in future, bringing benefits for university staff and students, as well as a refreshed look for LibrarySearch. More information will be available next month.
Student Accommodation Reminder
We have put together a checklist to help you when moving out of both private sector accommodation and university managed accommodation. The checklists covers things such as:
Check your licence agreement
Clean before you leave (and why!)
Recycling
Prepare for a moving out inspection
And more besides.
Click here to view the full checklist…
Arts and Culture Events
There's a range of free and ticketed Arts and Culture events taking place in Canterbury,
In The Making – PGCE Show
Thu 6 – Sat 15 July, Sidney Cooper Gallery, free entry
In the Making is the culmination of the Post Graduate Certificate of Education 11-18, 7-14 and School Direct Art and Design students' response to this year's intense and exciting experience of becoming Artist-Teachers. See work by the students, their tutors, and the school pupils who they have been working with.
From Brontë to Bloomsbury Fourth International Conference: Reassessing Women's Writing of the 1900s and 1910s
Mon 10 – Tue 11 July, Old Sessions House, students: two days £60 / one day £30
This project aims to trace and reassess, decade by decade, how women's writing develops in the cultural context of the 1840s to the 1930s: a transformative period in women's private, public and literary lives. Including the work of canonical authors such as Charlotte Brontë and Virginia Woolf, the project is also significantly concerned with rediscovering and repositioning the lives and work of neglected female authors.
Blackboard Update for 2017/18
An update to the Blackboard system is scheduled to take place on Tuesday 1st August 2017 from 6am and will last for up to 48 hours.
During the time of the update there will be no access to Blackboard courses or to Turnitin.
The University updates Blackboard each year in August to add new functionality to the platform and this years will ensure the system remains up to date. There will also include a new look and feel to our primary e-feedback system (Turnitin), as well as enhancements to make Blackboard more responsive on mobile platforms. Further details will be made available closer to the update on Blackboard as well as the student portal.
If you have any questions about the update please contact the i-zone by emailing i-zone@canterbury.ac.uk.
Tune into CSRfm
Tune into CSRfm, your local Community & Student Radio Station. You can tweet any questions you may have about studying in Canterbury to @CSRfm on Twitter to be featured live on-air.
Tune in online at http://www.csrfm.com or on 97.4fm when you're in the Canterbury area.