What's happening in January at CCCU?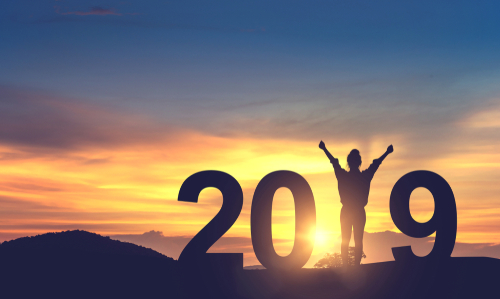 Happy New Year and welcome back to CCCU! There's lots to get involved with this January, from the CCSU Puppy Day and Personal Development Week to Winter Wellbeing and new sports activities… Plus so much more! So grab yourself a hot drink, sit back and have a read…
StressLess
Support for end of semester assessments continues in January, with a focus on exam preparation. Go along to one of the StressLess Exam Sessions and familiarise yourself with what to expect during a formal examination. Running on 3 & 4 January and 7-11 January in Augustine House Hall, 5-6pm. Remember, to also make use of the StressLess area on the second floor of Augustine House Library to help you take time out!
Winter Wellbeing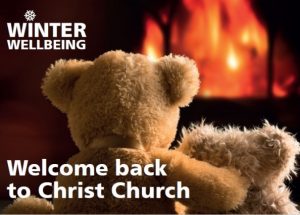 It might be cold and dark outside but Student Support, working with the Students' Union and Chaplaincy, have a whole month of winter warmers planned to keep you positive through January and February.  From Chooseday Chill to Community Lunches, from Tea and Talk to Winter Warmer Giveaways – there is lots to be positive about for the start of 2019. Click here to find out more…
Personal Development Week 21-15 January
Did you know that broadening your horizons and trying something new could be the key to your academic success and future employability? Start the year off in a positive way and make the most of Personal Development Week on 21 – 25 January. This is a dedicated week at the beginning of the semester to help you to develop your skills, prepare you for your future career and reach your full potential.
There are a wide range of events, activities, workshops and support available, so make sure you plan ahead and schedule your week to get the most out of this great opportunity. You can download the full Canterbury programme here and the full Medway programme here.
Also, don't forget to save the date for CCSU Puppy Day! Join the team for cuddles with 8 week and 4 month old puppies on 21 January from 11am in Augustine House Hall.
GRIT is back!
The CORE have invited GRIT to CCCU to run workshops aimed at coping with life and all of its challenges. The workshops will help develop resilience, self-esteem, develop personal skills, increase your drive to achieve and expand your network! The three day event will run during Personal Development Week on Weds 23rd- Fri 25th Jan 2019. Still wondering what GRIT is all about? Find out from Trevor who has completed the course by clicking here. To book onto the workshops, or to find out more, email grit@canterbury.ac.uk.
New Christ Church Sports Activities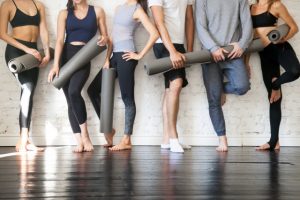 Christ Church Sport are helping you keep active and healthy this New Year with new social sport and fitness class calendars. From Boogie Bounce Hoop Circuit and Pilates to 'Just Play' Football…They have something for everyone! To find out more information, check out their web pages… 
SU Leadership Team Elections 2019/2020
Make sure you put 21 January in your diary as nominations open for Leadership Team Elections 2019/2020! Keep an eye on social media for more details over the coming weeks. To see what other events are happening with the SU this January, check out their web pages…
Quick Access PCs
For the end of January IT will be introducing quick access PCs in Augustine House. So if you're in a hurry and just need to check your emails or print out a document you will be able to access a PCs easily and not take up valuable study space in the Library.
Student Surveys 2019
Every year the University takes part in several major national surveys that enable you to provide us with valuable feedback that will help us to shape the future of Canterbury Christ Church University.
There will be four surveys which will be launched
(NSS) National Student Survey, for final year undergrad students
(UKES) UK Engagement Survey, for 1st and 2nd year students.
(PTES) Postgraduate Taught Experience Survey, for Masters, Postgraduate Certificate or Diploma Courses, on any year of study.
(PRES) Postgraduate Research Experience Survey, for PhD, Doctoral or Research Masters students.
Please do take the time to complete the survey when you are sent details to your University email account. All responses are anonymous and as a thank you, we will have incentives to offer, but most importantly this is your opportunity to improve and shape the student experience at CCCU. To see how your feedback has previously made a difference click here.
Arts & Culture Events
A new exhibition by Emily Peasgood on Living Sound opens at the Sidney Cooper Gallery on 12 January, running until 23 Feb. Find out more…
Winter Sound is back on 24th, 25th and 26th January with a series of concerts. Find out more…
To see the full list of Arts & Culture Events click here.